How should health regeneration/manual healing work? As an example in the Far Cry games, instead of having one solid health bar, it's segmented into multiple mini health bars. If one bar is partially depleted, it'll fully regenerate. If you want to replenish the rest of your health bars, you have to do it manually.
I found the health system in The Witcher 3 to be very basic. On easier difficulties, it would automatically regenerate, giving little challenge. On harder difficulties, it became a chore. The healing/potion effects of one item would cancel out the effects of an item of the same type, instead of adding upon it. I would quickly waste tons of food and potions without noticing, until it was too late. It became a chore to track the timer for item effects in the top left corner, and that BIG RED health bar became more of a nuisance than something that added substance to the combat system. Maybe this is just me, and you guys had no issues with the health system in The Witcher 3.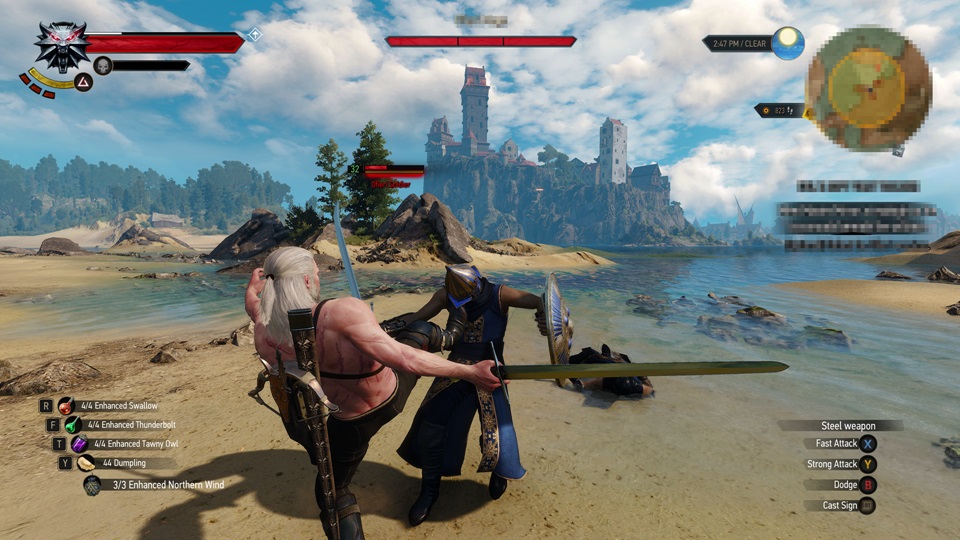 What's your take on the health system for the Witcher, and how can it be improved in Cyberpunk.