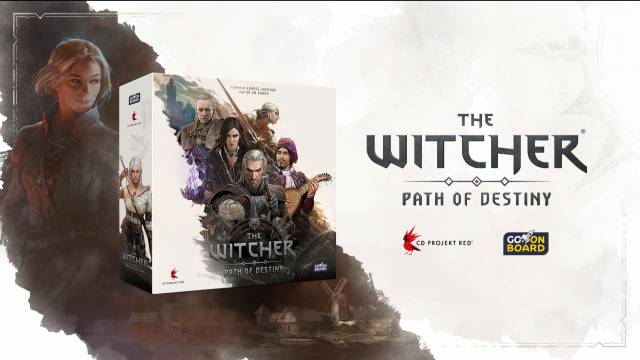 We're happy to announce The Witcher: Path of Destiny — a new board game created in cooperation with Go On Board and Łukasz Woźniak, authors of critically acclaimed The Witcher: Old World.
Path of Destiny is a tableau-building card game based on iconic tales from The Witcher universe. Players will be able to take on the roles of various characters from games and novels, such as Ciri, Geralt, Yennefer or Vesemir, each with unique cards and abilities. Clever hand management and strategic use of characters' skills will be key.
The game's crowdfunding campaign is planned to kick off on Gamefound on October 19th, 2023 and finish on November 7th. The Witcher: Path of Destiny will be available in Polish, English, German, French, Spanish, Italian and Czech.
For more information follow the game's
Gamefound page
. To be up to date, check out Go On Board's social media channels:
Facebook
,
Instagram
and
X (Twitter)
!