The world as a whole and objects in it (weapons, characters) don't look futuristic at all. When you read Neuromancer you get the sense of all the cool future things. But in the recent videos it pretty much looks like GTA-5 populated by folks with metal in their faces. Weapons, especially the assault rifle with a hideous kid's chamo akin to CS:GO skins is bad, really bad.
Male V sounds and looks extremely generic, female V in 2018 gameplay vid had more charisma to her.
Music in all three videos was extremely forgettable. Deep Dive had at least one great guitar riff going for it. I assume it was Paul Leonard Morgan's work.
NPC count looks very low. As in Bethesda levels of low.
1. My guess is the quality and technology of the weapons vary depending on their location.
For example, in this screen, what I assume to a redneck living in the poor suburbs of night city wield a traditional 20th century shotgun
In contrast, if the following shotgun doesn't look like it's straight from a sci fi movie, i don't lnow that to tell you
2. I think V sounds alright to good. Although I kinda agree that FemV sounds cooler.
3. The characters don't look futuristic at all? Adam Smasher would like to have a word with you.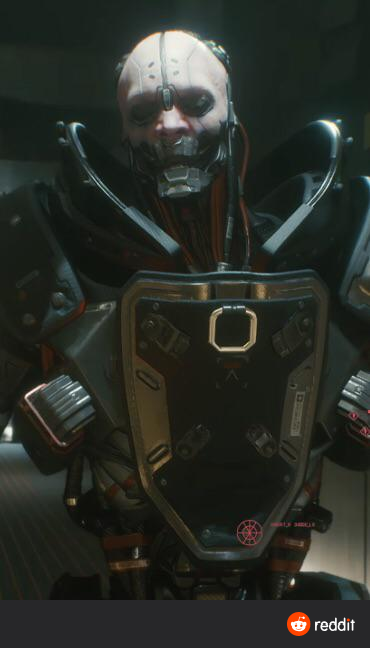 It's obvious that some people have access to more money/are willing to go crazy on the augments, while many others are too poor and don't want to become dark side robocop like this guy above.
"Just metal in their heads" npc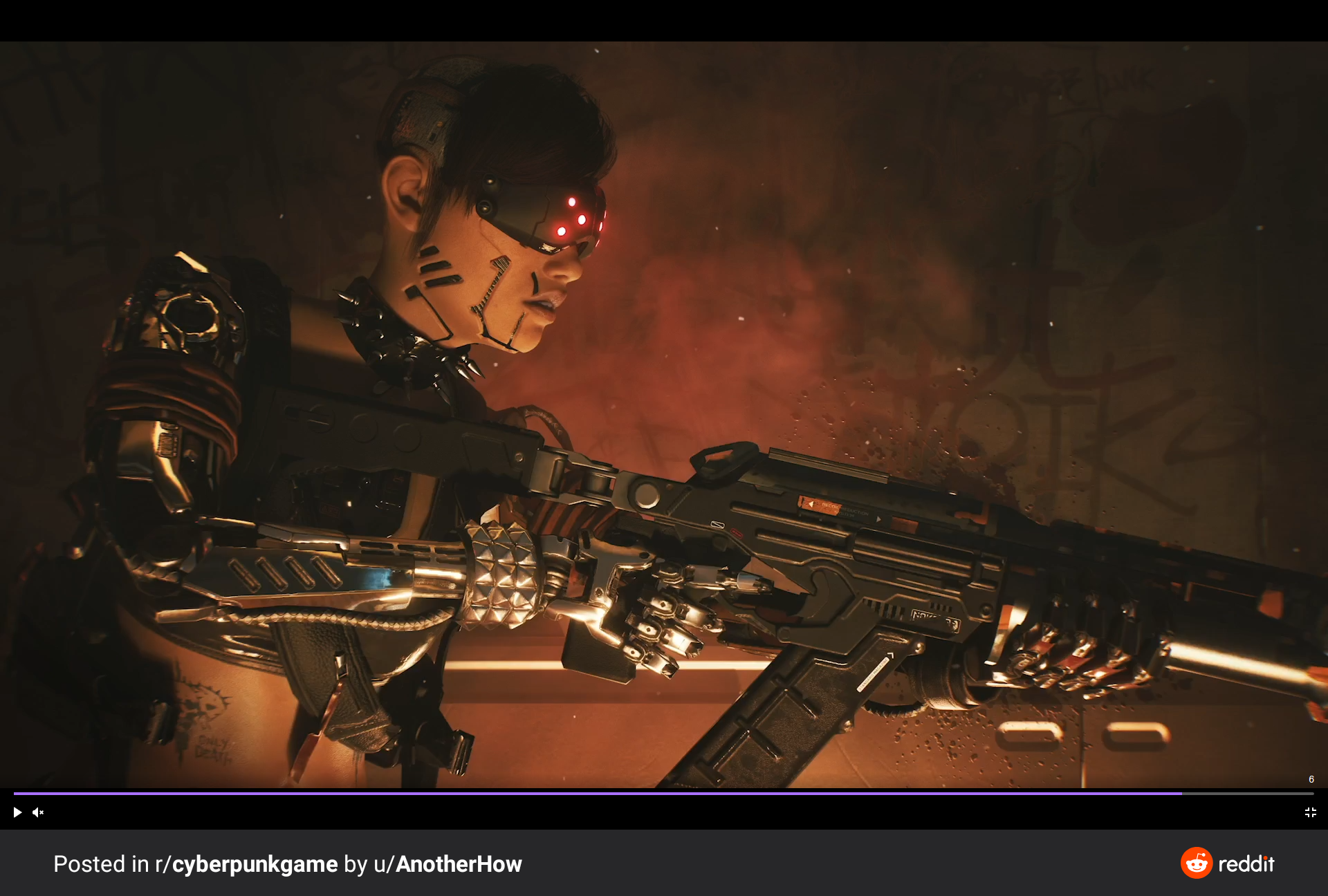 3. Completely subjective. I loved the music on the nightclub in the corpo gameplay. The hard rock and pop music in the nomad garage and radio.
4. I agree with this. I wonder why npcs are so few in the streets. Maybe it's because V is roaming in the middle of the night and most people are asleep but in a metropolis like night city you'd think more people would partake in nightlife activities.
Last edited: