Hi, I'm having what I think is a bug with RTX. If I enable its reflections, they all go blurry and broken!I recall it especially striked me happening after one of the game update in the past, but I'm not entirely sure nor wich update it was... I finished the game then and only launch it back since 1.5 now.
It is especially obvious that something is broken when I use Jacky's golden weapon as its reflection is totally off and weird as you'll see on my screenshots. Obvious on ground/road too. And the game seems more blurry in general. This happens even if I put DLSS off so it's not DLSS related. The only things that works is putting RTX reflections to off. No changes to other parameters has any effects whatsoever.
Did someone managed to solve this? Can someone else who have this gun and uses full RTX confirm he has the same bug?
RTX reflections on:
RTX reflections off (but with RTX still on):
This is making me crazy!!!! I thought this would have been solved by now...
What's even more weird (and infuriating) is that whenever a character passes by a reflection, around him, the reflection gets back to normal following him like a trail, meaning the whole thing could work flawlessly.
Look at the left of this character (and surrounding him):
And then when no one passes by: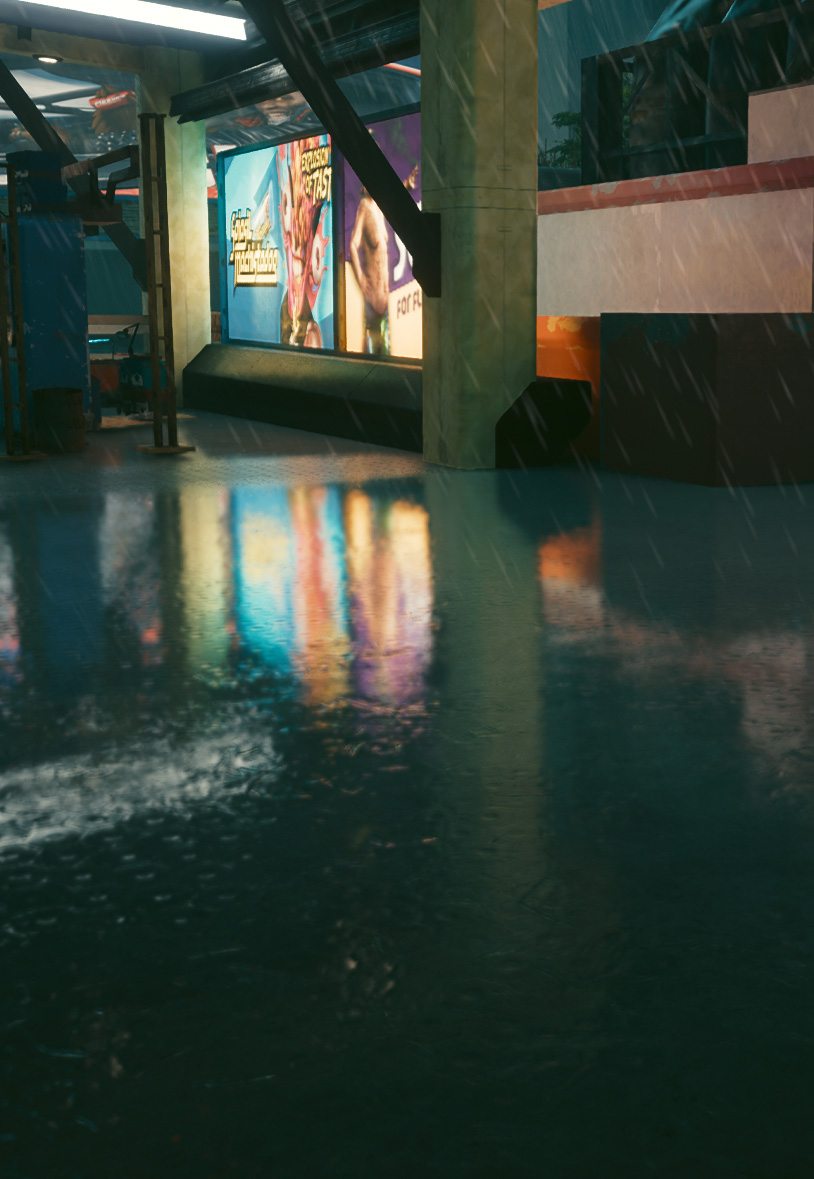 Am I the only one suffering this? Or is this "normal" RTX behavior? Can somebody test with Jacky's gun too to see if it's the same for everyone?
Thanks to all