hello, I'm kinda new here but I played it since 2020,
I just returned to the game recently and I just really thinking about the suggestion that I think it is just a really subtle change but could improve the game a lot,
In terms of encouraging players' discoveries (and improving QoL to the game as well as tricking players to achieve more replay with little to no change of the game).
I don't want to mess around and straight to the point but the suggestion tab won't let me post there,
So I will just leave my suggestion right here.
Hope the staff will be considered this.
Dialogue
1. first thing first when you highlight the
MAIN
dialogue with yellow color and
OPTIONAL
with blue that make people just BE THERE, DONE THAT and only choose the
YELLOW
one without trying something else.
So I suggest that both
MAIN
and
OPTIONAL
should be the same colour so players would fiddle around more with invisible choices even if's only one true correct answer but that would make people tend to slow down and read then think before making a choice.
And only kept
YELLOW TEXT
for
SHOP OPTION
2. If the dialogue choice has only 1 choice left and nothing else to choose just go on and continue the rest of the dialogue(Since the player will be forced to choose the remaining
MAIN
choice anyway), Don't let players
PRESS F
to only last choice left,
When stories continue without going back to the previous choice and don't know which one is the true choice they will carefully choose it
The
MAIN
choice will just only short, straight to the point
While
OPTIONAL
choice will lead to the same point just with more flavour to it
But if the player doesn't know which one is
MAIN
or
OPTIONAL
it will be an invisible choice to them and the choice they can't see has more impact on them
3. If the dialogue has already been chosen then don't leave it
GRAY OUT
to repeat the dialogue again, just remove them from the remaining choices
4. Since we had the
SKIP AHEAD
button then how about
REWIND
the dialogue button?
This will make all the mentioned changes be both for normal players without leaving people who didn't listen carefully the first time out
(I think this one would not be as subtle as others but please consider)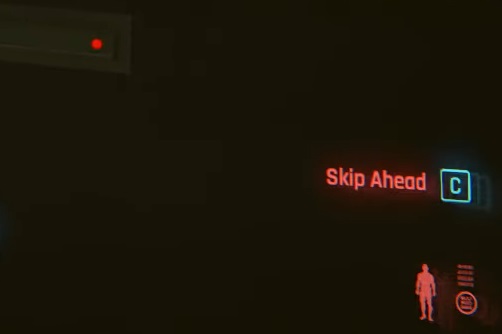 5. The
OPTIONAL
dialogue choice that is tied to the player's status either should be HIDDEN
If players don't have enough money or not enough attributes then just not let it show up
only let them be an
OPTIONAL
choice when the player met that requirements with a marking (or don't just don't tell them at all and let they know on the next replay)
If there are choices happened like that players would be curious either are there any choices hidden to them like this that they already missed
and encourage them to replay more to find out

6. Ending conversation dialogue choice
this one I forgot to mention the other day but in the game to end the conversation I gotta turn away and leave but many people felt that kinda a bit not okay to just turn around like that
please just add something like
"See you later"
"I gotta go"
those kinds of stuff would be nice
The Activities
1. Not all
activities
have to appear on the players' map
-The SKIPPY
-Restaurant's heist
-The monks
-ETC
simply remove the
MARKER
for them just let players stumble on them while they walking around the map,
that will encourage players to explore the world around them not just
follow the marker
And it makes activities around the communities too when someone found something cool and shares them on the forum
it's a more effective trick to make players interact with each other,
with the
quest marker
, they would just be playing on their own and that's all
but if there's nothing like that people will team up to help others to gain the same experience, or someone wants to see it with their own eyes so they will be asked other players how to do it.
Some
YouTubers
will make content on easter eggs or hidden content and it will make you a good free advertisement for that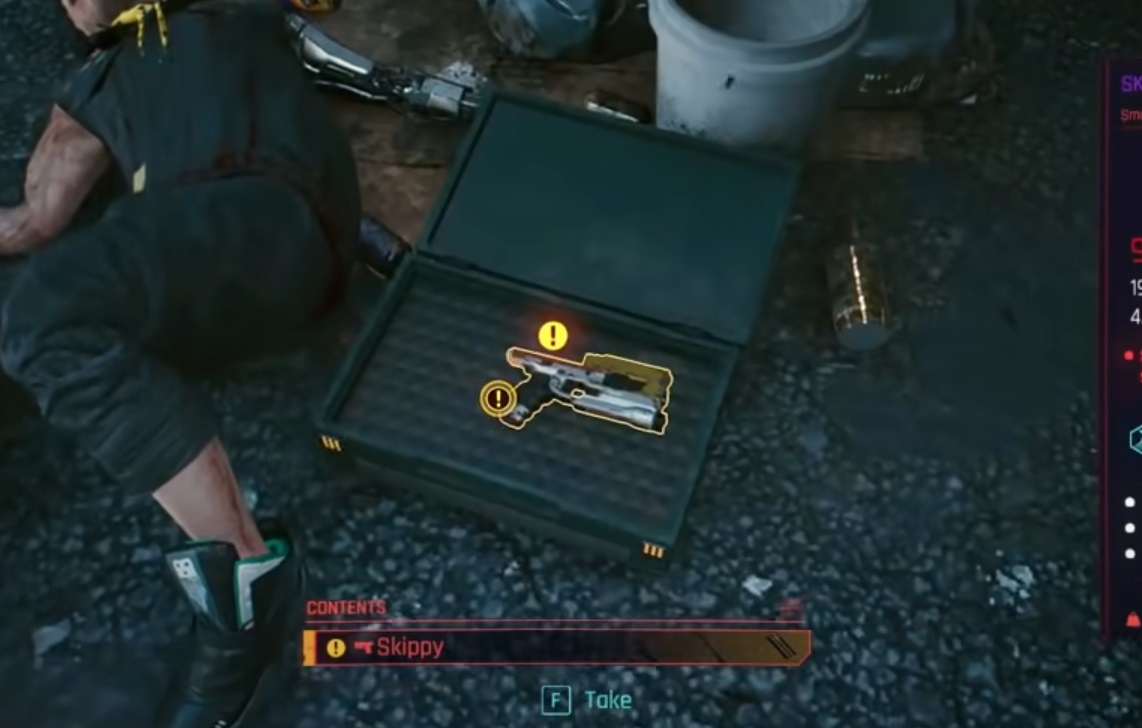 2. Not all the
Activities
need to be accessible all at once
Just don't let the
side quests
become available all at once, make some of them slowly appear either randomly or at a fixed rate of time.
As time goes by long enough, the
side quests
will be all available
This will make players traveling around and explore the world more
like the first time come to
northside
there's nothing there but then back again for another visit now that place has a lot of activities to participate
Think like if you have all the side quests available in the
HAYWOOD
and then you swept all the jobs left to right in one go, then the chance for you to return to this area is very slim
Instead, this way will make people travel around and feel the atmosphere learning about the city before going into action
3. The
GIGs
and The
FIXERs
are too underwhelming
like the previously mentioned
jobs provided by
FIXERs
should not be all at once available too it should be only a few of them at a time
And fixer should not be the first to make a contact as soon as players entered their area
Should be some time when players stay in the area long enough and/or had some action to catch their attention
Also,
FIXERs
should not give all the jobs in one go too should be some
GIGs
on the map, and don't give players more jobs until the player finished the old
GIGs
But player's choice matter too, so if players want to do the available
GIGs
later, then there should be a choice for other
GIGs
like a player could
HOLOCALL
or
TEXT
to ask
FIXERs
if there're other
GIGs
that might be more interesting
And I remembered that meeting the
FIXERs
has too less impact on gameplay so,
How about All available
GIGs
become playable after the player talks to
FIXERs
eyes to eyes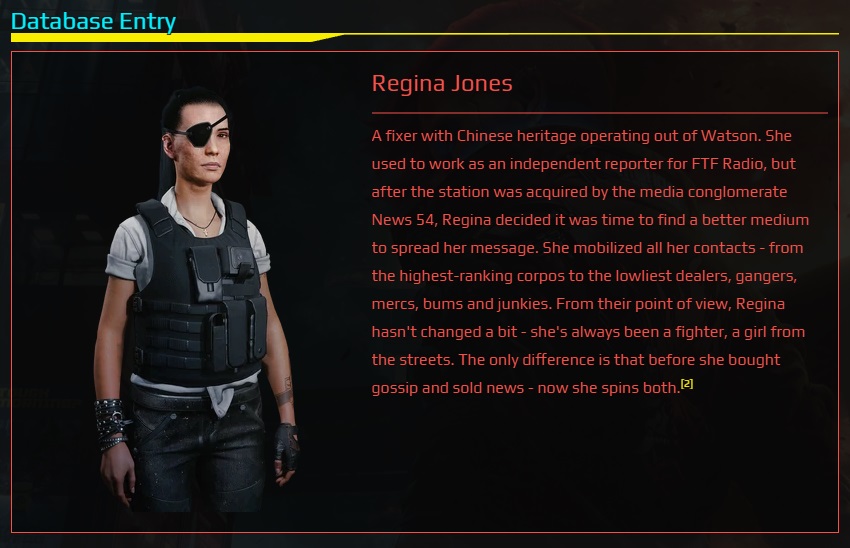 4.
GIGs
COULD FAIL TOO
The assassination could fail if the target flees the scene before players reached him
The rescue mission could fail if the target died during the mission
The supposed stealth mission like in '
Welcome to America, comrade
' for example, that
GIG
was insisted to be clean and quiet but if it go loud it should be fail
And
GIGs
that failed should just disappear and won't come back to replay again later but exactly like the last time
Or if there's a rematch for a failed
GIG
that should be a different place different method and probably harder but still killing the same target for example (but that's beyond a subtle change that I talking about)
For more replay value, the next playthrough player wants to make a 100% this time and for immersive sake too
The AMMO
In the game, SMG has an ammo pool of its own as well as the Assault rifle
That's 2 separate pools dedicated to automatic weapons
That comes to my suggestion about this
PISTOL - REVOLVER - SMG sharing the same ammo pool as in real life these using the PISTOL AMMO
ASSAULT RIFLE - LMG Sharing the same ammo pool as in real life they use RIFLE AMMO
PRECISION RIFLE - SNIPER RIFLE - sharing the same ammo pool as for the most effective they usually use MATCH GRADE AMMO
SHOTGUN - DOUBLE BARRELL SHOTGUN - well this one obliviously uses SHOTGUN SHELL
And I would suggest further that AMMO POOL should divide further into 3 group
POWER - SMART - TECH
POWER PISTOL can't fire SMART PISTOL ROUND in vice versa
POWER PISTOL ROUND for power SMG, pistol, revolver / TECH PISTOL ROUND for tech SMG, pistol, revolver
and so on and so on
-------------------------------------------------------
Alright that's quite a long post but please considered these opinions
I think this is the way the game would feel different in a better way for really minimum effort
So players would feel encouraged to explore the night city stories more when the invisible choices are everywhere people will feel rewarded just by discovering it and will pay more attention to the game more than just 'be there, done that' gaming experience
I love this game, I thanks all the hard work everyone in your team make this happen.
Hope this will help you all improve the game
Last edited: