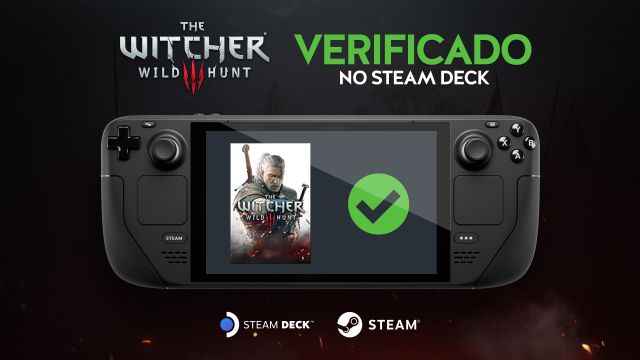 Se você se perguntou como The Witcher 3: Wild Hunt roda no Steam Deck, fique tranquilo! Temos o prazer de confirmar que nosso jogo teve sua compatibilidade com o Steam Deck verificada.
Os usuários do Steam Deck podem aproveitar ao máximo as aventuras de Geralt. Se você já possui uma cópia do jogo em sua Biblioteca Steam, então ele está pronto para ser executado em seu novo hardware.
Estamos trabalhando em estreita colaboração com a Valve nos aspectos de compatibilidade e desempenho de nossos jogos no Steam Deck. O objetivo é fornecer a melhor experiência possível de The Witcher 3 e Cyberpunk 2077 nesta plataforma, mantendo em mente suas características únicas de hardware.
Observe que isso se refere aos nossos jogos recentes - não há planos para fornecer otimizações adicionais do Steam Deck para nossos títulos legados (como The Witcher: Enhanced Edition Director's Cut).