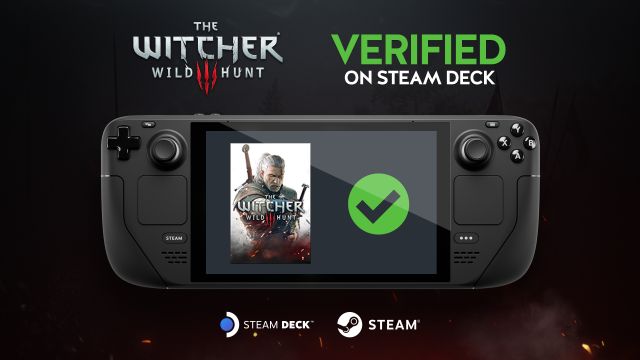 If you wondered how The Witcher 3: Wild Hunt plays on Steam Deck, you can rest easy! We're pleased to confirm that our game has been Verified for Steam Deck Compatibility.
Steam Deck users are able to enjoy Geralt's adventures to the fullest. If you already have a copy of the game in your Steam Library then it's ready to run on your new hardware.
We're working closely with Valve on the compatibility and performance aspects of our games on the Steam Deck. The goal is to provide the best possible Witcher 3 and Cyberpunk 2077 experience on this platform, while keeping in mind its unique hardware characteristics.
Please note that the above pertains to our recent games — there is no plan to provide additional Steam Deck optimizations for our legacy titles (like The Witcher: Enhanced Edition Director's Cut).