So, I don't understand why we(CDPR) went from a very attractive and badass looking female V to a quite hideous looking female V. The V that was shown in the 2018 48 min walkthrough (shown below) was very well made and has a certain badass appeal. You could tell she had character just from looking at her; she looks like somebody I wouldn't f*** with.
The "48 min walkthrough" video was viewed 22 million times. I think people had a certain expectation of how Female V would look.
Here is a screenshot of the 2018 female V for those don't know what she looked like;
Now here's a comparison between the 2018 female V and the present female V. One is OBJECTIVELY(i know...) better looking and more attractive.
Another comparison between the changes made to each female V throughout the years.
Please bring back the female V from 2018 as a preset. She is perfection.
I spent 2 hours trying to recreate her in cp2077, to little effect.
Am I the only one who wants this?
Edit: Apparently I'm not the only one.
After spending a couple hours, I made a preset as best as I could to make it look like V from 2018.
Settings below
(click spoiler to show the settings);
Skin Tone - 2

note: settings that have a numerical value here but no in game are represented by a left to right counting order.

Skin Type - 1

Hairstyle - 1

Hair Color - 3

Eyes - 17

Eye Color - 1

Eyebrows - 5

Eyebrow Color - 1

Nose - 12

Mouth - 15

Jaw - 6

Ears - 6

Cyberware - 1

Facial Scars - Off

Facial Tattoos - Off

Piercings - Off

Teeth - 0

Eye Makeup - 7

Eye Makeup Color - 1

Lip Makeup - Off

Cheek Makeup - 5

Cheek Makeup Color - 2

Blemishes - Off
Screenshots below
(Click the thumbnail for full resolution image)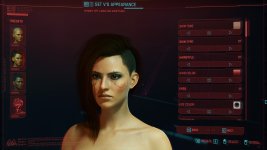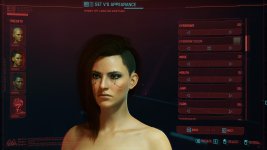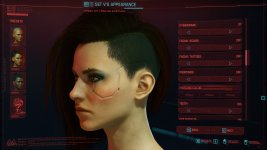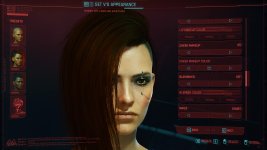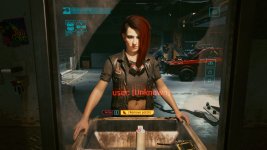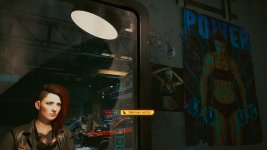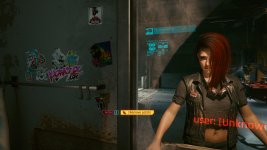 Last edited: