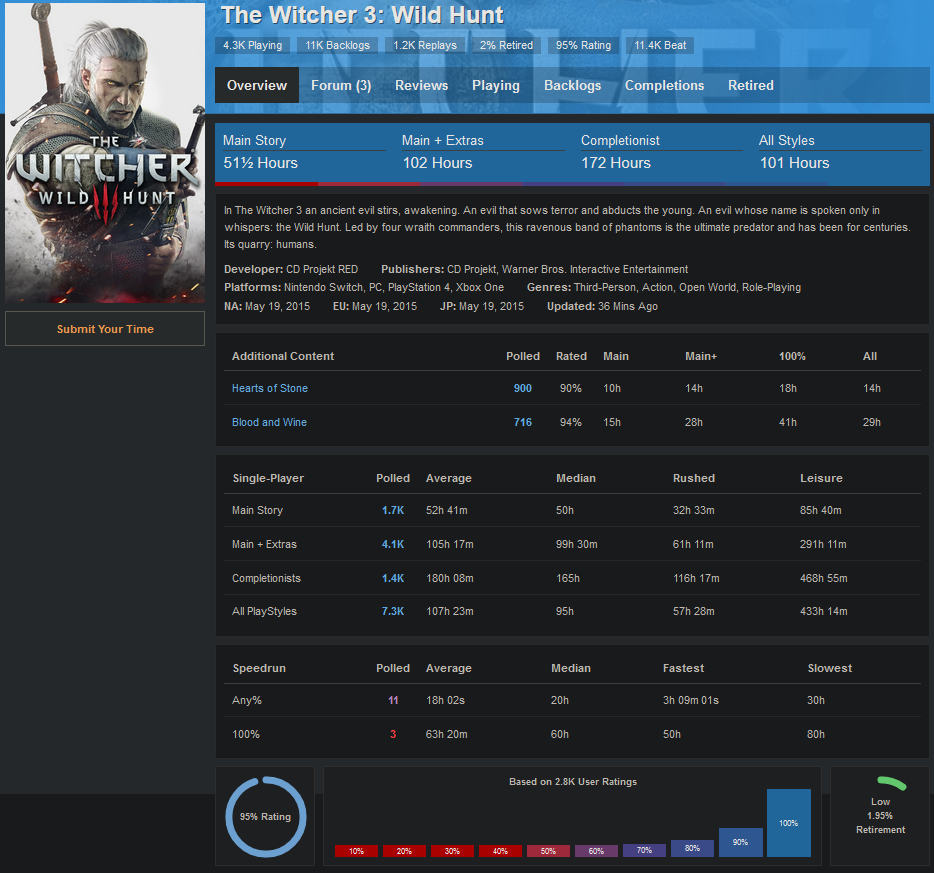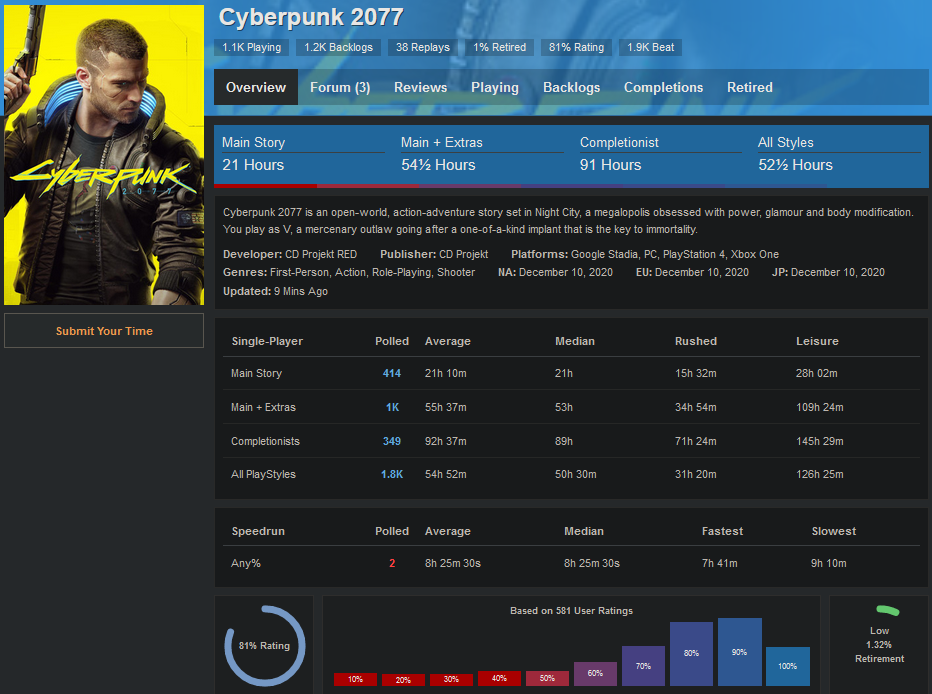 Comparing the average played time for all styles, especially looking at the players who considered themselves 'rushing' or 'leisurely' on their playthroughs, it starts to become apparent that in sheer content engagement The Witcher 3 is sporting around twice the engagement-time for players as Cyberpunk 2077.
I don't want to hear that extra length is padding, we aren't comparing CoD titles or MMORPGers.
Extra time between these games is a comparison of content and desire to remain in the world, not a genre or structural difference in the type of content.
Granting that 'Leisure 100% Completionist' runs likely represent The Witcher 3 in its full 'Expansions w/ GOTY' glory, a rough estimate seems to indicate that the final/definitive version of the TW3 has somewhere around triple the content currently present in Cyberpunk 2077.
*all numbers used from are from Howlongtobeat[.]com