Noticed this effect as soon as I entered the game after installing the 1.04 patch.
The sharpening (oddly enough) makes the textures (especially faces) look low res/worse, not better.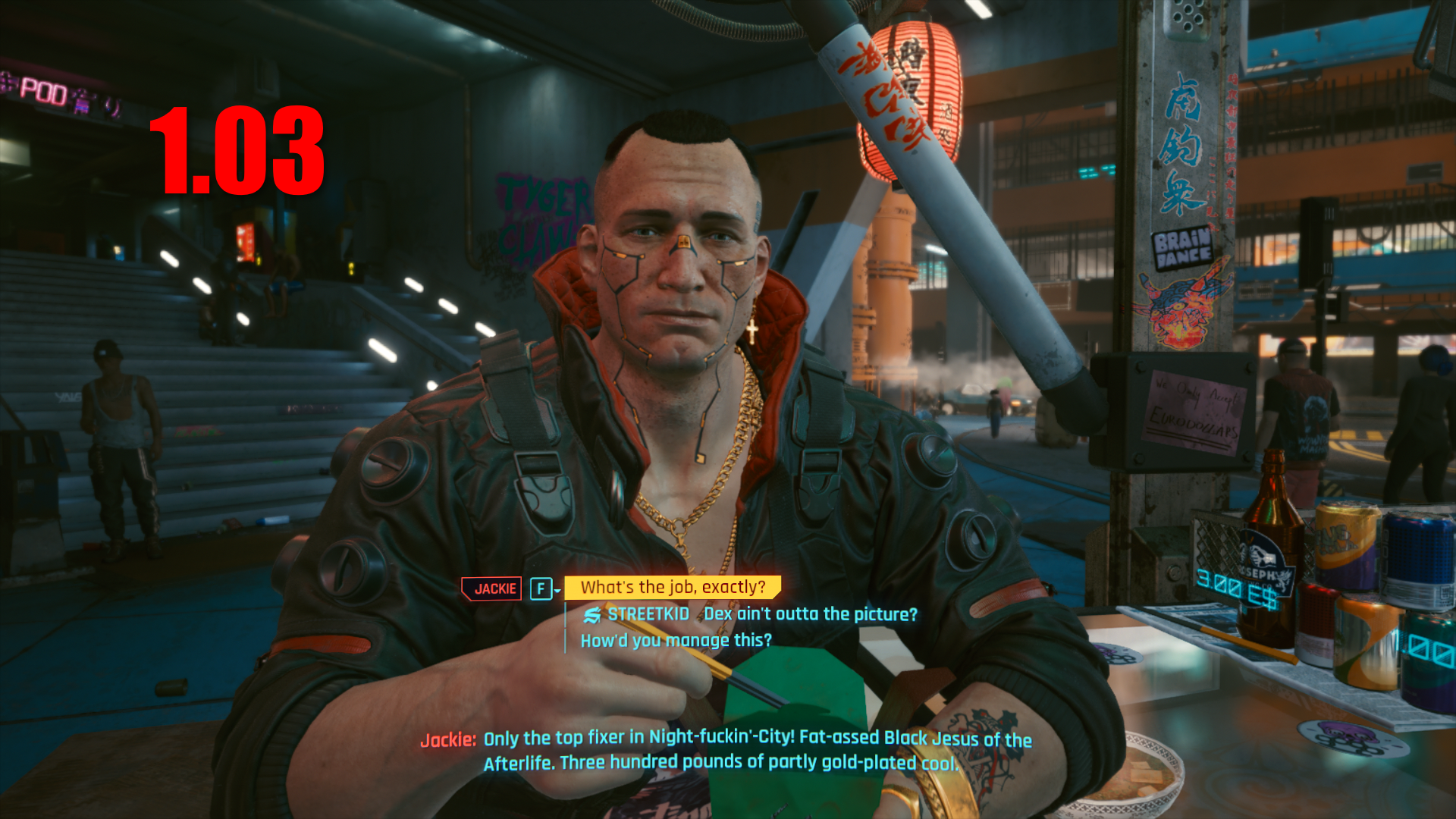 Both screenshots were taken with 100% exactly the same in game + nvidia settings, the only difference is the patch.
PS: make sure to "Open image in new tab" to see the full resolution of the image (the effect isn't as noticeable on the smaller images on the post)
This has to either be removed or at least implement an option to turn it off plz.
Last edited: