Issue
:
This weapon vendor on the West side of the map, in Wellsprings Heywood has an invisible box nearby. While V is able to run through it, V cannot jump or sprint. NPC cars can drive through, but V's car cannot. V can drive through it with any NPC car, but not when driving with the Turbo-R V-Tech.
If an NPC car is pushed into it, the NPC car disappears.
V's Turbo-R V-Tech can ram into it and seemingly push it, but eventually gets stuck inside and needing another car to push the Turbo-R V-Tech out.
Rough Area: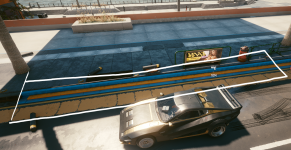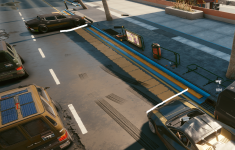 Location: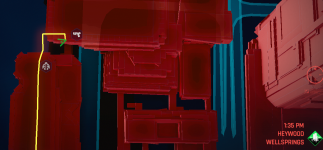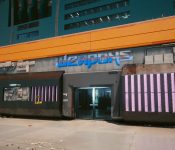 Post automatically merged:
Updated. Tied to V's Turbo-R V-Tech specifically. Does not happen with other cars (at least those that I have or NPC's had nearby)
Last edited: