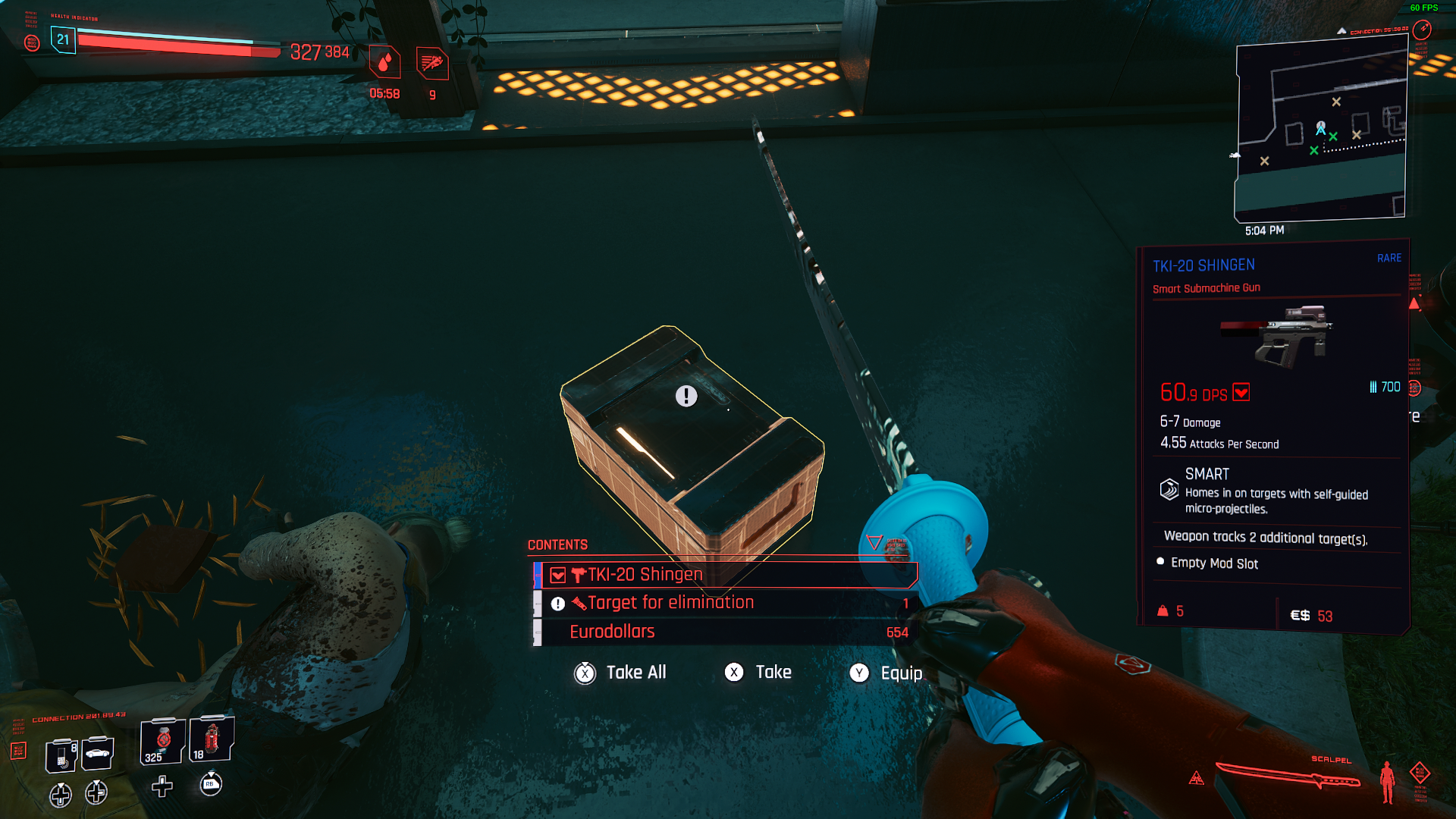 Pictured here. This is the glitch that has made me stop playing this game for a good while, because it breaks the sense of progression and upgrade through the game. I've installed the game again today after a ~10 months break, with the new patch 1.31, and it looks like this issue is still going.
Basically, lots of NCPD missions in Night City reward weapons or equipment that are scaled to level 1, with abyssmal DPS. These items are the ones you obtain from "!" evidence containers.
I don't see a lot of people talk about this glitch... For now, I'm using a mod from Nexus that automatically rescales all equipment you obtain to your character's level, because I've yet to find what causes this or how to fix it, so it looks like it just needs to be patched by CDPR. It's also quite inconsistent or random, the items that are level 1 change between playthrough, districts of Night City, etc.
Last edited: