This is an unoptimized deck that hopes to use lock as main tool to neutralize the opponent's threats. It runs 7 locks and Vanhemar.
Suggestions on how to improve the deck are most welcomed.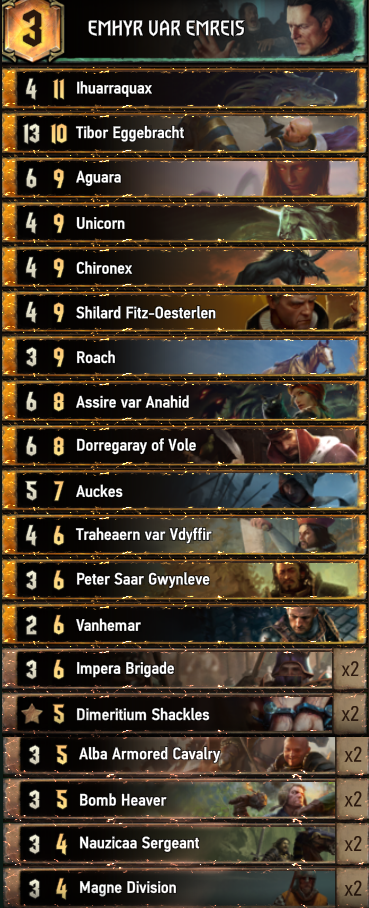 Ideally Emyhir can play double Vanhemar or double Chironex/Unicorn. Shillard is also a possible Emyhir target if you suppose that the opponent is playing tall units or buffing big cards.
Ihuarraquax can pull Tibor. You can also play Tibor on its own in one round and use Assire to have him reshuffled in your deck for Ihuarraquax on the next round.
Var Vdyffir is a 6 provision card that can discard high provision / key combo pieces from your opponent deck and I think it is proper to inclued him in any deck.
Peter is there to help a damaged Tibor and to shut down huge boosted cards.