As MO got no love this month and CDPR pretty much confirmed that they will get some with the next patch, i wanted to give a few improvement suggestions for the cards that i think need some buffs ASAP.
1. Selfeater - This card is BY FAR the most unfairly nerfed 6 provision card. The way it used to work was:
6 point body when it hits the board,
Fist split - 3-3 point bodies, play relict, generate 2 points in the first round
Second split - 4-2-2 point bodies, play relict, generate 3 points on the second round
Third split - 4-3-2-2 point bodies, play relict, generate 4 points on the third round. In this round you would lose 1 point because the 3rd body would be a 3 point so it would round down when split but from there, all low point bodies would split evenly and generate normal points.
The way it works now is:
5 point body hits the board,
First split - 2-2 bodies, play relict, generate 1 point in the first round (makes no difference if you split or not, you can only get 1 point)
Second split - 3-1-1, play relict, generate 2 points. (again, it makes no difference if you split or not the second body, you can only get 1 point)
Third split - 4-2-2, play relict, generate 2 points. And only from here you can start generating points normally because that's when the card's points start to even out
I don't know about you, but losing all those points for absolutely no reason on a 6 PROVISION BRONZE is unacceptable. No other faction with a 6p cost unit has this type of disadvantage.
Suggestion for a fix:
Either buff it back to 6 points to have the split be even again OR change the mechanic so that when SE splits, the points round up instead of down.
This way when a 5 point SE splits you get 2 bodies of 3 points and we can generate points normally from there.
But i don't think SE want's to change a mechanic of the game just for 1 card so i guess buffing it back to 6 would be easier.
2. Incubus - This card is ok-ish but i absolutely despise that i'm dependant on what the enemy plays to be able to play my own cards. No other faction has such a ridiculous limitation. If i play a whole round growing a SE just to be able to use it in the 2nd and 3rd rounds then why should i not be able to play that card just because my opponent didn't have to play his 6p cards?
I have to add Operator (a meme card) to my deck just to put a SE on the enemy board to be able to play my own. Sorry, that's not fair.
Suggestion for a fix:
Make Incubus let us chose the card we wanna get first BUT give the opponent a RANDOM card from their graveyard. I would gladly risk giving the opponent a good engine back but be able to play my own engines rather than not have access to my cards because the opponent didn't wanna play 6p cards.
Also, if this change is implemented i think the card's power can be reduced back to 5 or even 4. Hell, make it a 3 but give me the ability to get my engines back without depending on the opponent.
3. Yaga - This card only saw play in the first few weeks when it launched, then people figured out it's bad and hasn't been seen since. It's waaay too situational and limited. Most of the time you get to consume a 4 provision unit of 5-6 points and that's it.
Suggestions for a fix:
1. Reduce provision to 11. As i said, most of the times it consumes 1 unit and dies. If you can get her going sure, she's great but even then, you're dependent on what the enemy plays so i think that's more than enough of a limitation.
2. Give her Deploy on the consume part. Obviously i can't speak for everyone but one of the main reasons i dropped the card was because half my games were against SK and they always had 1 or even 2 An Craite Longship on their side of the board. She would die as soon as she hit the board
Idk about you but i don't enjoy having my 12 (13 at the time) provision card be shut down by a 5 provision card.
Either give her deploy on consume if sabbath is met OR give her 2 points of armor so that she won't die to those longships.
4. Gerni - Now, this is not a big deal but i think it's important to point out. Gerni had her provision increased from 10 to 11 to get her out of Caranthir's range to stop the triple Gerni combo. I don't have a problem with that, i think it's a good thing. But the thing is, the nerf to her was just to stop that combo. The card itself was fine. So if you increased the provision by 1 just to stop that combo, wouldn't it be fair to also give her 1-2 points of power to make up for the unnecessary provision increase?
5. Witches' Sabbath - Only complaints i have about this card is that it's too RNG and the fact that the opponent's units don't get Doomed like my own do.
Suggestions for a fix:
Either let the MO player chose the units (if we have like 3 units in the 6 power range, let us chose which one we want) OR also give the enemy units doomed so that they don't get to ressurect them either. This would be especially useful against SK and Kelly decks.
This would be all the cards in the latest patch that i consider underwhelming.
Since we're talking MO improvements, as always, can't forget to mention the Wild Hunt! Please make Wild Hunt a tier 0 deck since it's my favorite archtype!
I won't post any suggestions on this tread since i already made a separate one on this subject. For those of you who are interested and wanna see what ideas the community came up with and maybe you have some ideas as well to improve the WH here's a link to that post: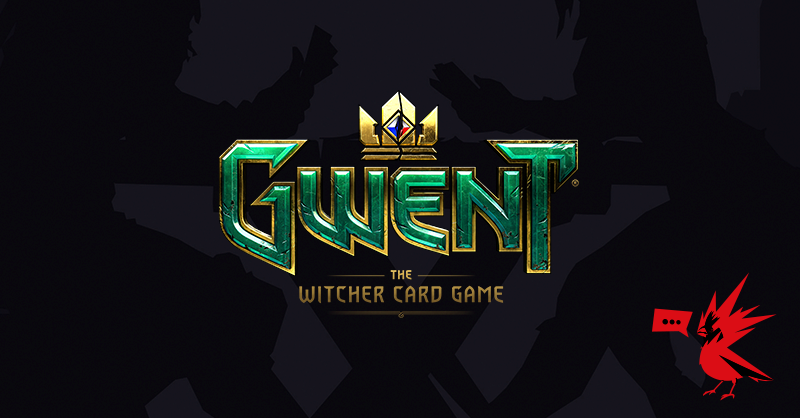 Since this patch we saw the White Frost WH buff it makes me think that the devs do want to improve this archtype so i wanna give my 2 cents ideas on the matter :D I feel like it's a personal tradition at this point. Every time i see a minor buff to the WH archtype i come here and give some more...

forums.cdprojektred.com
Thank you for reading till this point! Please, let me know what you think about my suggestions.
Cheers!