Hey guys,

Would like to place a suggestion for all the motorcycles' roll angles and lean angles to be evaluated and improved, so it looks and feels closer like real.

At the moment when turning, the Yaiba Kusanagi CT-3X, and the Arch in particular, will not roll angle at all at low speeds, staying perfectly straight up, ruining the motorcycling driving experience. This has always withheld me from driving them, as they never felt right. It's the rolling of the bike that's the entertaining factor, for me at least. If it's inaccurate like with these bikes, they'll not be able to fool my mind, thinking I'm riding a bike, and actually wake me up out of the story. Which is exactly what they do.

That's the reason I avoided them, despite they being awesome bikes.

As I've now come to a point where I really would love to drive these bikes a little bit more, decided to ask this of you. Have driven the Brennan Apollo lots a times before, as that bike roll angles a lot more accurately, and doesn't wake me up from the story as much. As you made the Apollo roll angle like that, am pretty sure you can do that for both the Yaiba Kusanagi CT-3X and the Arch as well.

Consider to watch the video below, as you can understand exactly what I actually mean.


Below are vids where you can observe how actual bikes really roll angle with different speeds. the more accurate the rolls, the more like real it looks and feels.


Edit: Here's a nice diagram of the average motorcycle's lean angle.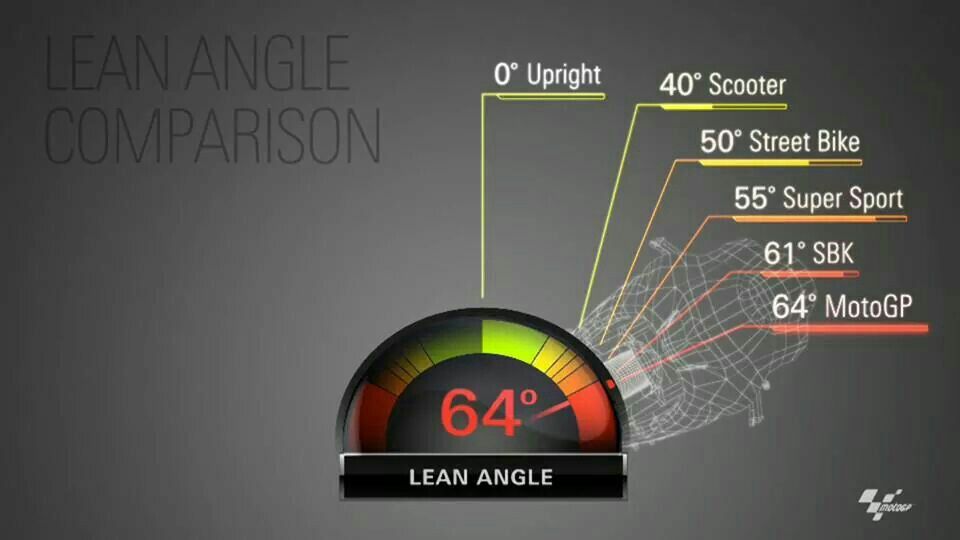 Last edited: