Hi,
I bought game twice, once pre-ordered on amazon in September (forgot about it) and once on GOG on December 10th since amazon wasn't providing the code timely.
Would like to keep Amazon one, but GOG Support isn't responding timely after original response about wallet credit. Don't want to play on GOG version in case they will take it back and I am unable to install / activate one from Amazon (it's just different GOG code)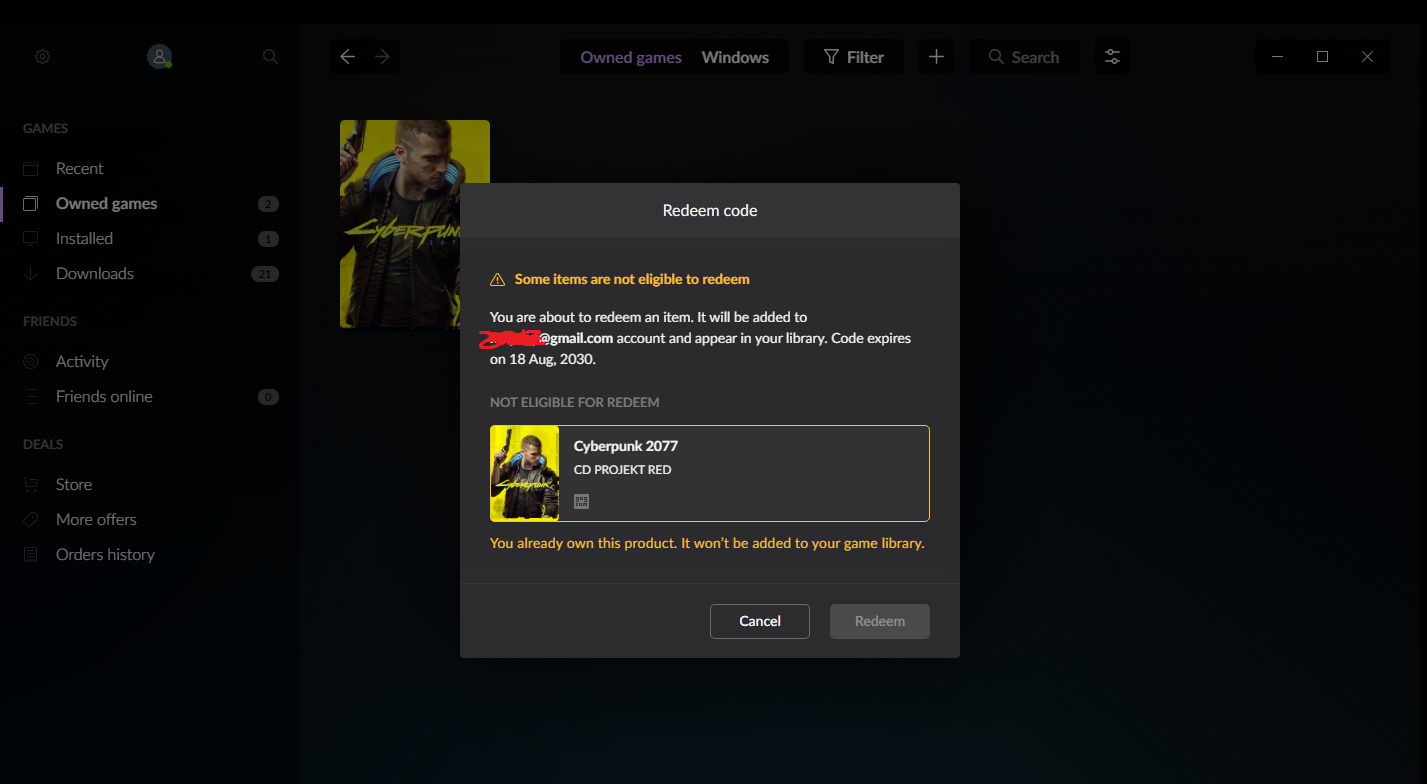 I just want to keep Amazon PC boxed version instead just a GOG code.
Request #833458
Anyone else run into similar issue?
Anyway to change/swap out GOG redeem codes?
thanks!