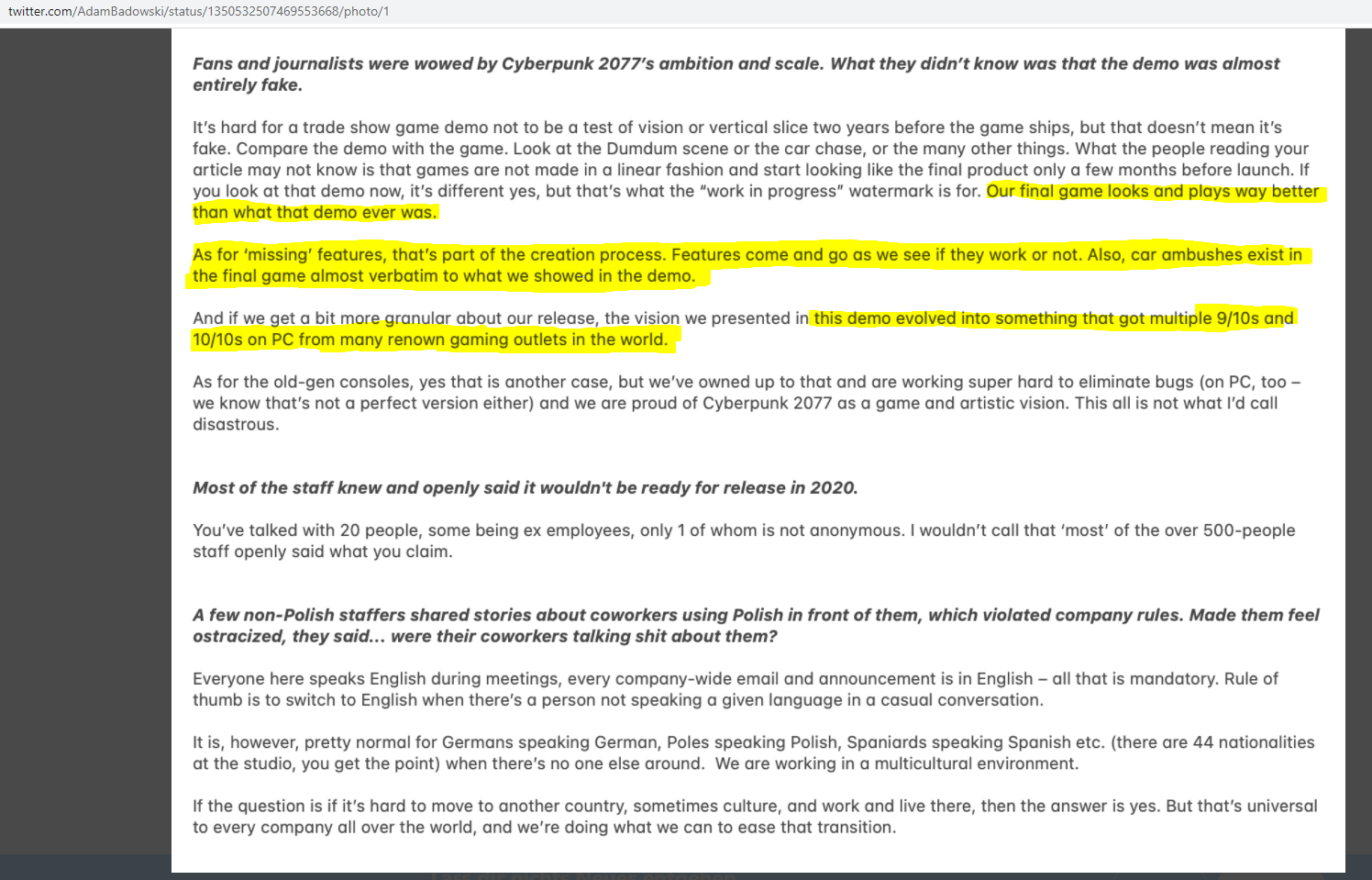 So i have marked the text specifically related to the game and its state.
According to Adam, this game looks and plays better than the demo ever was.
-
Absolutely not. Graphically the game may look better, but i dont think i can agree on how it plays. Now i didnt play the demo, but seeing how i cant do things in the final game, which one was able to do in the demo makes the final game not any better, but lets move on.
Another thing he answered was the "Missing Features." He said that its part of the creation process to cut content. Also he added that there are car ambushes or chases
(yeah.. right.)
-
Now i do agree that some features get cut out of the game, but lets be honest here..
There are NO FEATURES AT ALL IN THIS GAME
. I could list you more features of a game released in 2005 than in this game. What even can i do in this game.. How do you expect me to interact with the world, outside of your scripted missions.
This is unacceptable in my point of view.
Now he tries to justify the game, by saying that game was rated 9/10 or 10/10 by "Renown gaming outlets."
- Okay, so you want to tell me, that IGN is a trustworthy website? They would rate anything 10/10 if you pay them well enough.. Like.. PLEASE...! IGN even dares to say that this game is still a RPG, so why is CDPR not doing the same? You sell it as Action Adventure, but IGN sells it as RPG. Weird.
Well, i guess this is what the game is guys. Be ready to open up your Wallets for all that cut content, because it will come as long as you can pay.