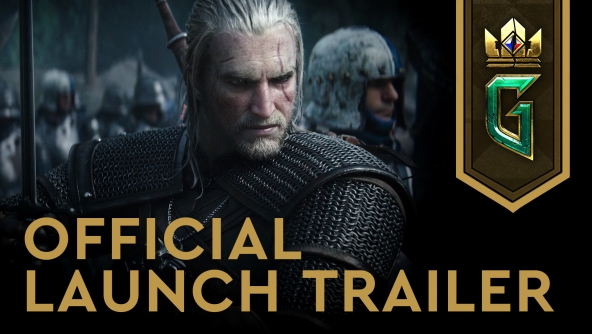 Watch the official launch trailer for GWENT: The Witcher Card Game — a free to play strategy card game set in the world of The Witcher!
You can now play GWENT on PC
via GOG.com
. The game will launch on Playstation 4 and Xbox One on December 4th.
Learn more about Homecoming, the biggest update in the history of The Witcher Card Game, new features, mechanics and cards
on a dedicated website
.
To celebrate the full release of GWENT we've prepared a special Launch Celebration Pack containing:
24 kegs — with 5 cards per keg, this makes for a total of 120 cards!
1 Legendary card — choose out of 3 Legendary cards!
500 Meteorite Powder — perfect for transmuting cards into their Premium animated versions!
5 Arena tickets — gain immediate access to GWENT's Arena Mode!
Launch Celebration Pack can be purchased up to 5 times per account.
Good luck and have fun!