And now, as a continuation of a little project I started
over here
, I thought it might be interesting to examine a few of the names we've seen so far for
Thronebreaker
.
As stated in my previous
disclaimer
, the following proposed meanings neither reflect nor presume any personal insights into the creative processes or intentions of the original authors. This is merely an academic exercise in onomastics, for my own -- and hopefully others' -- amusement.
As we meet new characters with interesting names, I hope to update this list.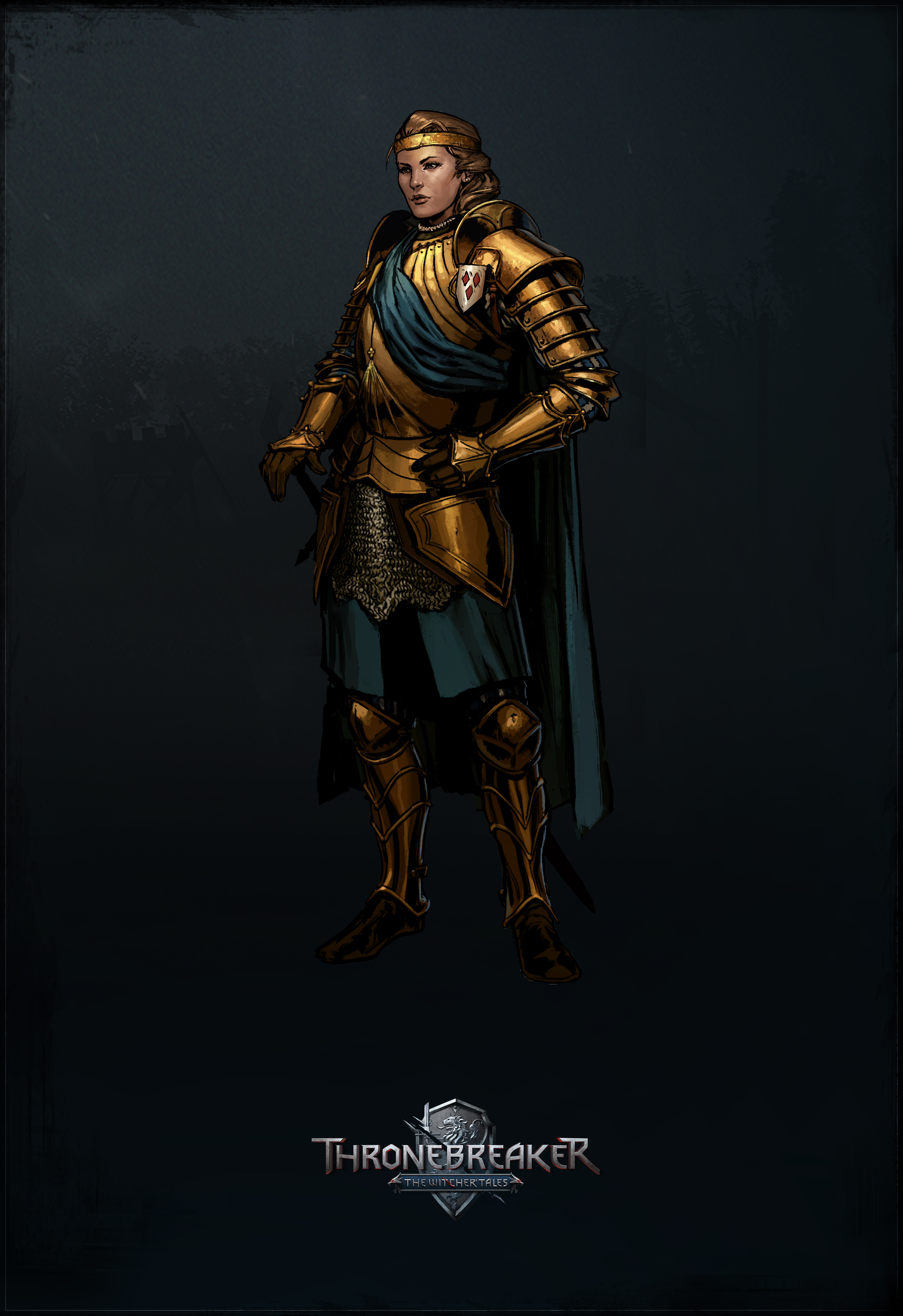 Meve, Queen of Rivia and Lyria:
Likely derived from
Mebd
(or
Meadhbh
), the semi-divine queen of Connacht, who figures prominently in the mediaeval Irish epic,
The Táin
('The Cattle Raid of Cooley'). Her name appears to mean 'intoxicator', or 'the one who makes drunk', similar to English
mead
. In
The Táin,
Mebd is a powerful, if rather ruthless, queen, and war-leader. There, her figure is possibly a remnant of a pre-Christian, Celtic sovereign goddess. The name also survives -- in a far less impressive form -- in folklore, as Queen Mab, a fairy, who affects the dreams of mortals. (Shakespeare refers to this character in
Romeo and Juliet
.) Variants include Maeve, and Mave.
Reynard Odo, advisor to Meve
: Reynard, of Norman origin, from Germanic, composed of the elements
ragin
, 'advice', 'council' +
hard
, 'hardy', 'strong'. (Renard, the French form, is famously associated with a certain sly fox, popular in mediaeval literature.)
Odo,
possibly a variant of the German Otto, containing the element
od
or
ot,
'prosperity', 'wealth', or 'fortune'.
Count Caldwell, another of the queen's advisors
:
Usually a place-, or surname, Old English,
cald
+
well
, 'cold stream'.
Gascon, Duke of Dogs, Prince of Pariahs, Thane of Thieves, Baron of Brigands, Marquess of Mendacity
: From French
Gascoigne,
a person from
Gascogne
(or Gascony), the lower south-west region of France, bordering the Basque Country. Gascony takes its name from the Spanish word for Basque,
Vasco
, the Basques being once called
Vascones.
(Ultimately, the Basques' own name,
euskara
, or eskuara, may mean a sea-dwelling people.)
Demavend, King of Aedirn
: Demavend is the name of a volcanic mountain in northern Iran. The name is of Sanskrit origin, from
himavant,
'snowy mountain'.
Villem, Meve's son
: Similar to Dutch form (Willem) of Germanic Wilhelm (English William),
wil
, 'will', 'desire' +
helm
, 'helmet', 'protection'.
Lippy Gudmund, a Skelligan pirate
: Contains Germanic elements
gud
, 'god' +
mund
, 'protector'.
Last edited: