Hi, ever-one I have an issue with Radio Voulme when I entering the car the radio volume is too low on cars could anyone please help I tried many ways to fix it. Still, the issue remains am using latest version of the game & my audio drive is a Realtek audio driver using the latest version of audio drives.
It's your lucky day, Choom! You can trust my golden ears!
1) Go to the settings and lower your SFX, Music, and Dialogue Volume by the same amount. You can use these settings if you wish: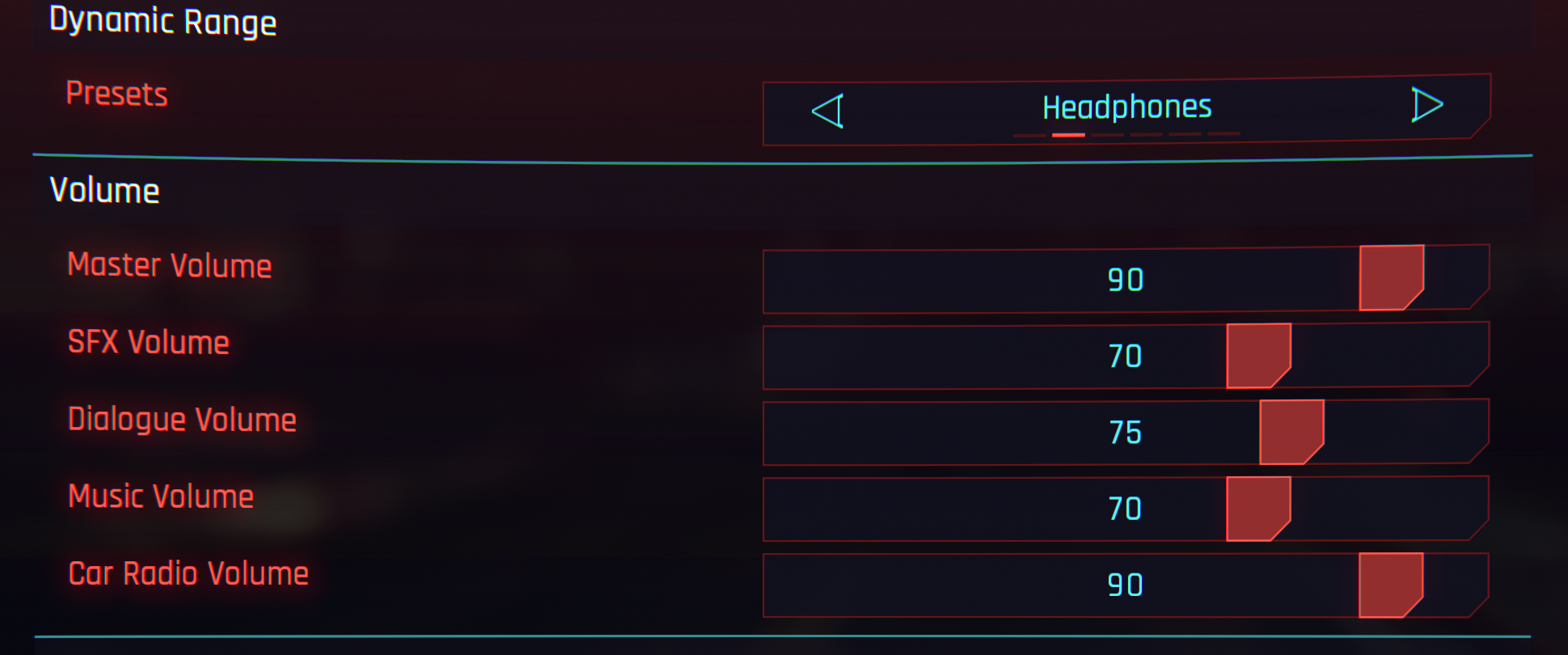 2) Now simply turn up the volume of your headphone and the Car Radio Volume will appear louder in relation to the rest!
Note: Setting the maximum value to 90 while testing allows you to keep some headroom, just in case you want to fine-tune it later on. Depending on the situation, you might want to turn up the Dialogue Volume, so I recommend to keep that one below 90, too.
And you also might want to lower the system sounds in the windows settings by 50%.
Cheers!