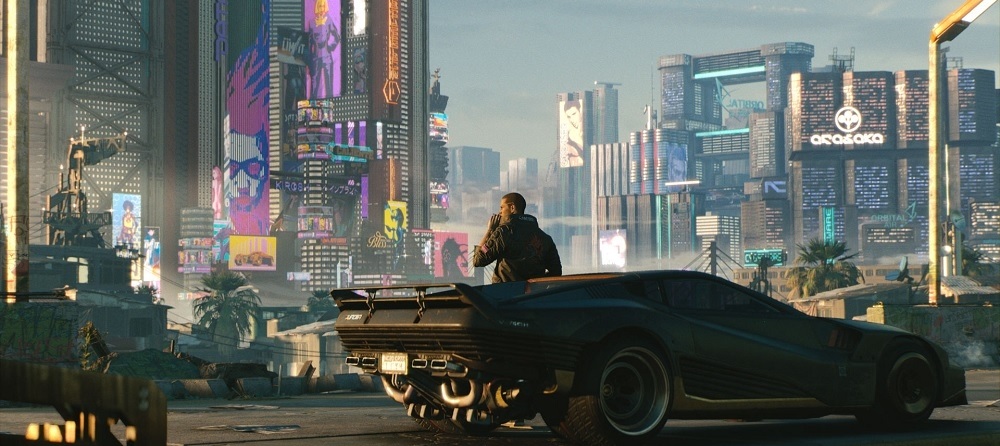 Some of you look shiny-new, so we figured you'd have questions … everybody does. To help out as best we can we've created an unofficial FAQ!
-What is Cyberpunk 2077?
Cyberpunk 2077 is a single player story driven role-playing game being crafted by
CD Projekt Red
for mature audiences. It is a first person RPG with skills, stats, branching dialogue and player-altered quests. It's based on the pen and paper role playing game Cyberpunk 2020 by
R.Talsorian Games Inc.
(1)(5)
-Who is CD Projekt Red?
They're the developers behind the acclaimed
Witcher series
. In our opinion, they make the best RPGs in gaming. They're also the overlords of this particular Forum (so we may be biased). If you see anyone with a red highlight around their posts here, you've found one of them!
Do I need to know Cyberpunk 2020 lore?
No! Cyberpunk 2077 is its own thing - although if you are familiar with 2020, you'll find lots of old friends here.
-What platforms is Cyberpunk 2077 coming out on?
PC, PlayStation 4 and Xbox One. (1)
-Let's talk perspective! First Person only?
Yes, First Person Perspective. Not a decision made easily, but at CDPR, story matters most. For CP2077, first person works best for the story they are going to tell us. V will be your character and hopefully, you will become V. (2) If you're just dying to be able to see more of yourself as V, CDPR has been confirmed that the game will have some form of photo-mode, and that vehicle travel and some cut-scenes are in third person perspective. (10)
So V ... pre-made character or player-created?
Kyle Rowley told Gamespot that there will be a full character creation system, including customizable body, face, hair and gender. Also, V's back story will be customizable through a Life-Path system. There are no fixed classes. Instead, have the freedom to evolve V as you want him or her to be, whether it be a Netrunner (hacker), Techie (engineer) or Solo (mercenary) or a mix of them all. (3) (8) (9)
- How will character progression work?
As V, you will have attributes which can be improved by leveling up or installing cyberware. These stats include Strength, Constitution, Intelligence, Reflexes, Tech, and Cool. (2) There is no level scaling though according to Kyle Rowley. There will also be skills (which are improved by successfully performing actions) and perks (which can be upgraded using both XP and street cred).(12) You will get Street Cred by completing side missions and jobs in the city. Street Cred is your repuation and will affect reactions and unlock quests and gear from NPCs. (3)
-Size? Length?
Giggle. No, seriously, we have no idea how big the city itself is yet ... but we know for sure that it will be different from anything CDPR has done in the past. It's obviously way denser in terms of NPCs and activities than TW3 was. (6)
-Vehicles?
Yes! Big city! You will need one! Driveable in First and Third person. (2) Combat in them too! (5) Also, it's been confirmed that aerial vehicles are in the game, but we'll only be able to fly in them in limited parts of the game. (11)
-Okay. So tell me about Night City?
In the dark future of 2077, "America" is a thing of the past, scrambled into more pieces than you could find in a Tech's workshop. Megacorporations control all aspects of civilized life, and gangs rule the rest. (4) There are six main districts in Night City, and each has it's own unique feel. (3) It's a big and dangerous place, but you want to live here anyway. Life on the Edge!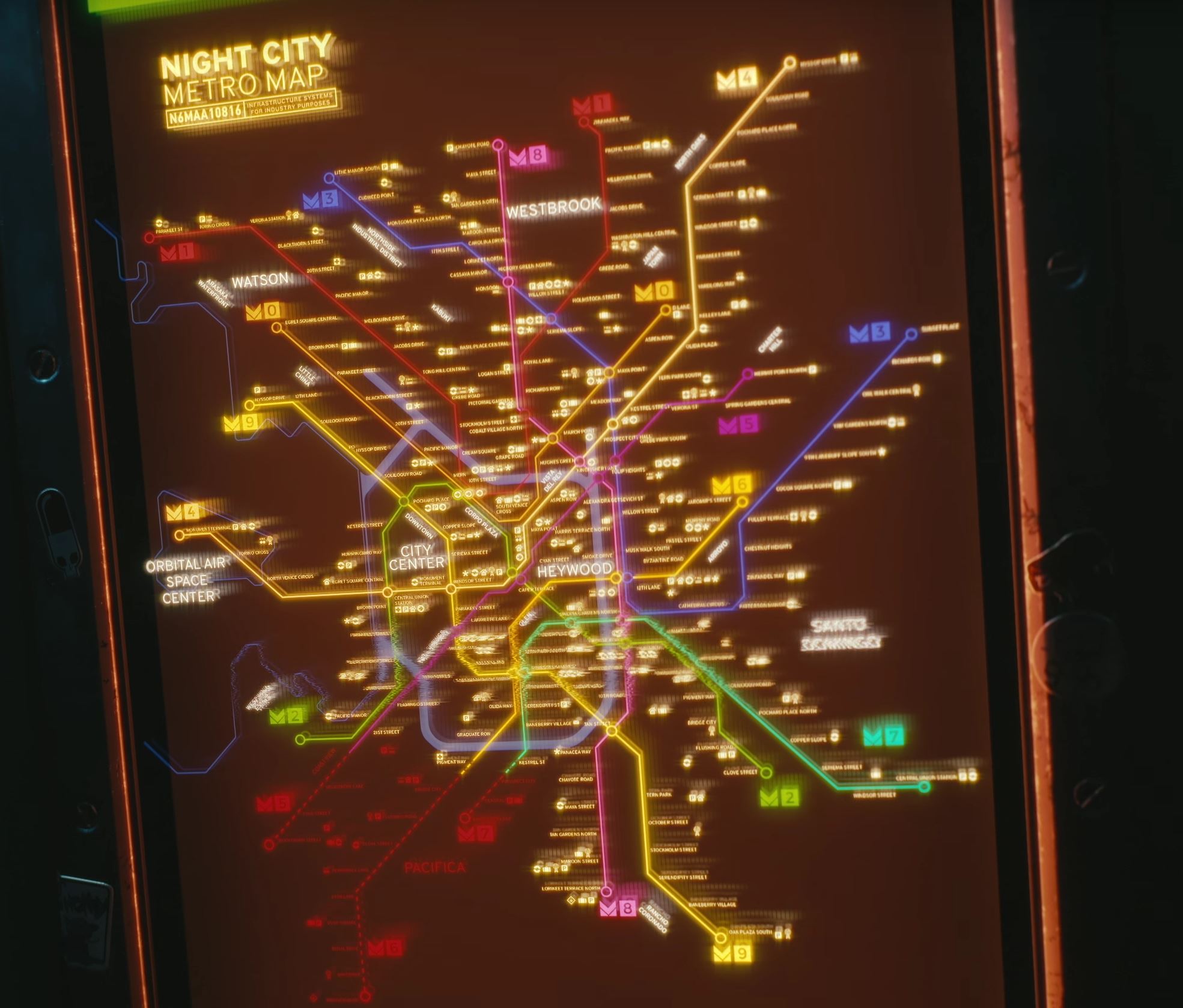 How will we interact with other characters in the game?
Lots of ways! You can have conversations with NPCs and actually interrupt them within conversations. NPCs are vessels that answer your questions about your choices and how you want to progress through the story, and your relationships with them are important. And about relationships ... romances are in the game. Some NPCs you will be engaged with long-lasting romances, but some options will include one night stands. (11)
-How will combat work?
There will be both ranged and melee combat. CDPR is drawing on their experiences in TW3 for the combat, but adapting it to a modern world and first person perspective. There will be all sorts of weapons, including guns, tech weapons and smart weapons. (3)(5) And ways to puzzle solve WITHOUT combat! (5)
-Is the Net in the game? For hacking and whatnot?
Yes!
"During missions, you'll clash with hostile netrunners defending corporate megabuildings—both in cyberspace and in the real world."(7)
-I like what I'm seeing, when will I be able to get my hands on it?
When it's ready. We know, sucks to hear. Only The Best is CDPR's goal.
-Some bullet-points of data, from sources collected below!
Gameplay is in first a first-person perspective, but switched to third-person during a cutscene.
You play a character named V (as in the letter).
V can be a man or a woman.
Solo (fighter) Netrunner (hacker) or Tech (engineer) are the three playable Roles in game
You get to customize V's backstory as well, and instead of more typical options you might expect, there are questions like picking your "Childhood Hero."
Four different types of damage in Cyberpunk 2077: Physical, Thermal, EMP, and Chemical.
There are no classes at the start. Instead, you evolve the class you want to be as you play instead of picking a role.
You can drive cars in the game, and seemingly toggle between first and third person during this.
While driving in first-person, the U.I. appears diegetically on the windshield.
You can engage in combat while driving -- AI took over steering as you lean out the window and shoot at enemies.
CD Projekt also described Cyberpunk as a "mature experience intended for mature audiences."
The goal is for you to not only engage with the game world, but with its inhabitants.
Like Witcher, you take missions from NPCs and have dialogue options in conversations.
It's an open world that you open up more with "street cred." For example, a specific jacket might raise it by 5%, allowing you access to new places.
Completing a quest levels up your street cred.
The UI in the demo is extremely minimal at -- just a light compass and a small quest log.
UI expands during combat -- enemies have names, health bars, and what appear to be levels.
Some enemies have question marks instead of levels, possibly meaning they're much higher level than you.
There's a bullet-time-like ability that allows you to slow down time.
"one chip we saw towards the end of the demo gave V a robot spider about the size of a dog that would follow and fight for her. "
CD Projekt keeps emphasizing that choices have consequences, in the moment and to the world at large.
Obstacles have several solutions depending on your skills.
"Those dialogue options don't feel as stationary as The Witcher 3, either. Occasionally more casual dialogue choices would pop up while walking around with V's NPC partner. "
There's an inspection system lets you look super close at items and learn more about lore.
You use an inhaler to heal.
it sounds like… let's call it "romance" options will be in Cyberpunk too.
Cyberpunk 2077 is definitely not just "Cyberpunk Witcher," it's something a whole lot more than that.
We saw a boss fight against a dude in an exoskeleton. This included sliding under cars and taking cover.
As you explore the Net, you'll discover layers of hidden systems, firewalls, and security programs deployed to fry your brain.
Or we could just show the 48 minutes of Demo Footage released:
Sources:
1: Trusted Reviews -
http://www.trustedreviews.com/news/cyberpunk-2077-release-date-trailer-gameplay-story-2948412
2: IGN -
http://www.ign.com/articles/2018/06...-2077-details-game-is-a-first-person-rpg-more
3: Interview with Kyle Rowley
4: Message in E3 Trailer - See
https://www.forbes.com/sites/insert...r-in-the-cyberpunk-2077-trailer/#48d97d228ab8
for details.
5:
http://ca.ign.com/articles/2018/06/...-like-the-witcher-but-it-does-look-incredible
6:
https://www.pcgamer.com/everything-we-know-about-cyberpunk-2077/
7:
https://gematsu.com/2018/06/cyberpunk-2077-first-details-screenshots
8: Game Informer -
https://www.gameinformer.com/preview/2018/06/12/impressions-and-details-from-50-minutes-of-gameplay
9: Eurogamer -
https://www.eurogamer.net/articles/...-gameplay-and-interviewed-cd-projekt-about-it
.
10: Photo-Mode
https://www.spieltimes.com/news/cyberpunk-2077-will-have-photo-mode/
11: RPS Interview with Maciej Pietras -
https://www.rockpapershotgun.com/2018/06/14/cyberpunk-2077-interview-e3-2018/
12:
Last edited: