Hi, same as above I am new here and can't create a thread yet, but I would like to report a bug.
According to all the tutorials, pinned formula/diagrams are supposed to show up as a list when visiting shops.
If you see on my widescreen screenshot it is cropped on the right side.
However on lower resolutions like 1920x1080 it won't even show up.
It seems a lot of people don't even realize that this list is supposed to show up (instead just relying on the highlighted items in the shop window.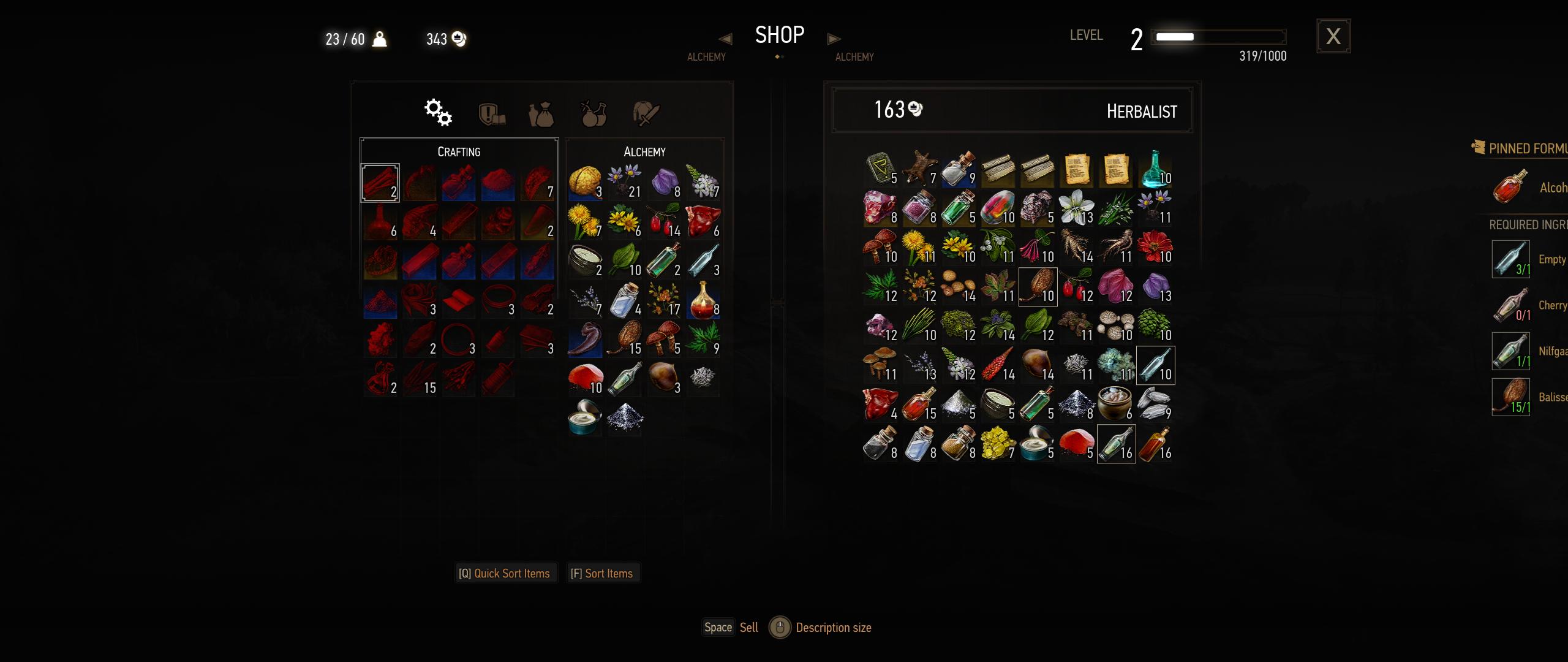 I fact, I did a lot of googling and people seem to think that this feature was taken out of the game (except the highlights) because most people playing on normal 1920 x 1080 can't even see the list.
Thank you CDPR.
I found another post related to this from 2016:
Pinning broken after patch

After the 1.21 patch, pinning doesn't work anymore. In the merchant menu, the ingredient list on the right is missing.
This was almost 7 years ago. I guess it never got fixed?
Last edited: