What is the differnce between a great story and an average one? Dont rush with an answer. Think for a moment, i'll wait
In my humble opinion great story is always a way more complicated than an obvious "Good vs Evil". Maybe you have played such legendary game as Morrowind. In the end you can not be sure about Voryn Dagoth being a villain. Every single person in that story is both villain and victim. Including yourself, your alter-ego. The game offers you developed, deep and unique vision of many people going through the trial of power.
So with an aid of this once expirienced vision i'm looking now at Adam Smasher. The character completely ruined and doomed to be only a "Big Bad Boss". Even if he has nothing in his story to be the one. He's not Frank Horrigan who lost his mind via FEV mutation. No. Adam Smasher is an 80 years old human. Not a madman. Not a machine. Not a maniac. Human nature always leads to obtaining a balance. If someone is sane and in the right mind he will always overcome his daemons. Or he will end up much earlier. Broken mind never lasts long. Adam is alive and he is at very venerable age to be either a freak or a mindless tool of destruction. We can see him as a reasonable person through his messages. But in the end he is only a Big Bad Boss.
We have a character who lived more than half of his life as a full cyborg. Who obviously questioned his own humanity like Major Kusanagi did. Who faced an issue of being more machine than human. Who maybe feels himself a slave or in a hopeless dependence of Arasaka technical support. Who knows more about suffering than many others. Who killed many and got tired from slaughter like any soldier. And who has come to a certain conclussions in his thoughts. This man certainly has a story to tell. His story. Being longer than an average human life this days.
In the end of the story V may face not a mindless killing machine, but a philosopher, a thinker, maybe even a stoic. And V can face many options through the duel of minds with this honorable enemy. Solve this clash with force or with wisdom. Even if Adam draws himself being a zealot like Viktor Marchenko in DX:MD. An opportunity we never had. And will never have. Maybe.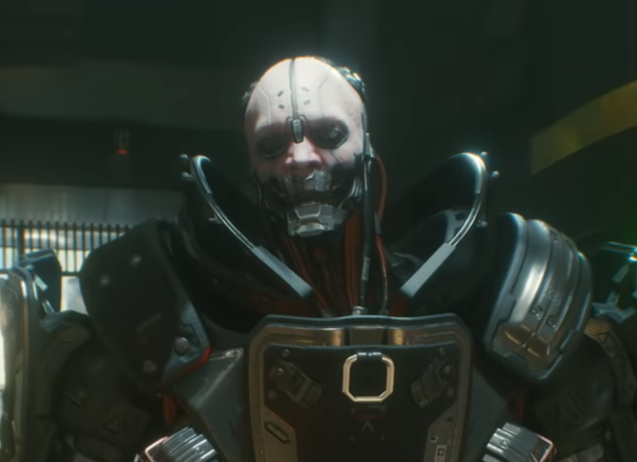 Post automatically merged: