Despite my previous statements, turns out i still had a bit more in me, for decks this season
[DECK OF 27-09-21]
[PUPPET MASTER]
Join in The Witcher universe's favorite card game! In GWENT, you clash with your friends in fast-paced duels that combine bluffing, on-the-fly decision making and careful deck construction.
www.playgwent.com
I did check the PlainTalkJon video he posted recently, on Master of Puppets, to inspire me.
Strangely, that inspiration came not from his deck, but from his chat, where someone mentioned the seditious aristocrats.
The result, IMO, is a more optimized version (undefeated so far, and one draw), precisely because of the seditious aristocrats, which gives an alternate gameplan and win-condition. And, modesty apart, the NIvellen inclusion was also brilliant
The most important thing when you're playing this type of decks is to hide your true nature, your goal for as long as possible.
This is basically delaying the MoP play until the end, when its already too late and your opponent cant do much about it.
In general, this is very similar to one of the current NG metadecks, which is an advantage, but the moment Nivellen is played, suspicion might arise.
I did consider the inclusion of Vigo, but i had too many important bronzes, which dillutes his cardpool, making him less reliable. I also tried to put Fercart, a great fit to add value to Seditious Aristocrats, but i wasnt able to fit him and also i use very few specials with this deck.
On a final note, there is an alternate MoP strategy i didnt use, because it's trickier and might not translate in more points, but its definitely funnier:
Combo MoP with alchemists. You buff MoP with stratagems or leader abilities, making your opponent think you're an idiot who doesnt know what he's doing, then you alchemist and swap the high value of MoP with a 1/2pt unit and use its order on the same turn, later you can even seize it back with amnesty!
My opponent forfeits here, when he tries to use MoP but his row is clogged and mine isnt - which resulted in his dwarf on MY row failing to go to his, but my MoP on HIS side being able to switch sides. You live and you learn...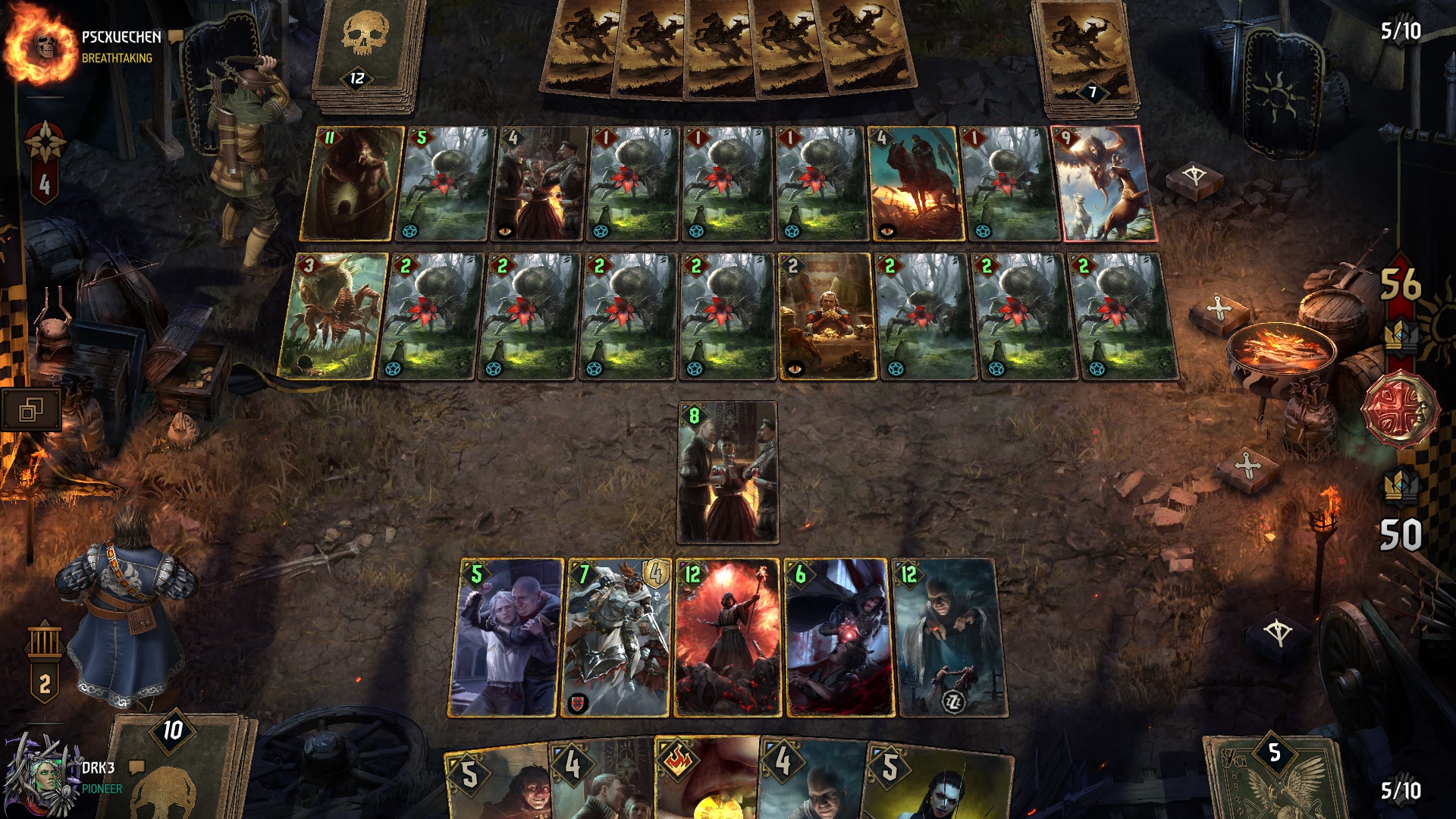 Ah yes, the perfect opponent for this deck, who underestimated my ability to mess their plans... No Yen and Triss TK for you.
And you can totally use bone talisman, but with both rows clogged, MoP becomes free bronze seizes every two turns (another who forfeited)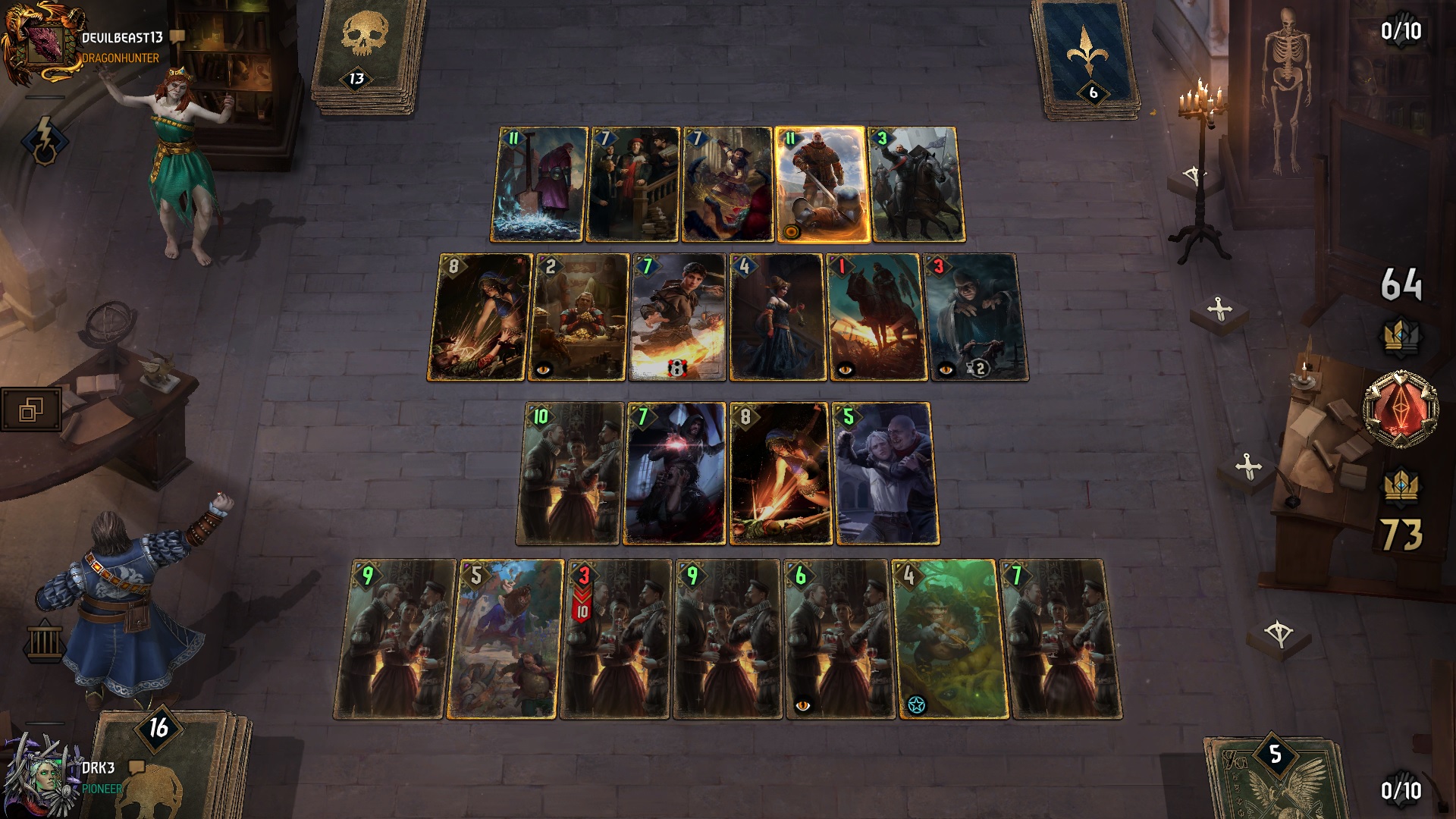 I wasnt able to clog this opponent, but the sheer power of seditious aristocrats is at display here.