I have asked myself these questions and after taking some time to step back I believe I've figured it out. Much of the gaming world was confused when Adam Badowski spoke of the game getting 9's and 10's because it was as if we were experiencing multiple realities.
Knowing all the issues from having played the game since launch and hearing that an extremely flawed and early access game got 9's and 10's leads the gamer to one of two things, either A.) the game is amazing (contrary to personal hands on experience) or B.) the game is disaster and at the very least multiple renowned gaming outlets are completely fraudulent.
For me it's obviously B and I think I've figured something else out, I think I know why those several renowned gaming outlets and Badowski gave the game 9's and 10's. In the same way, I don't think Adam Badowski was being disingenuous and refusing to acknowledge the obvious when he mentioned the game getting 9's and 10's rather I believe that they (Badowski and the renowned gaming outlets) knew the game was a disaster and were using the appropriate measuring scale to rate the game.
The Richter Scale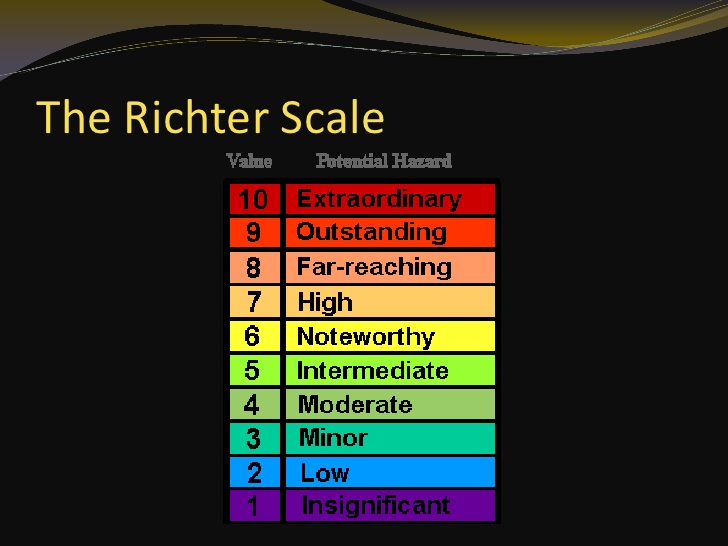 When using the same ratings scale as the renowned gaming outlets and Adam Badowski it all makes complete sense.