Firing a missile or grenade launcher too close to your position, or accidentally dropping a grenade at your own feet. Or one-shotting someone on your side.

At least, that's the only time I've ever seen it.
Oh, so many ways. In Cyberpunk 2020, 40% of the time a crit fail is just a miss.
After that..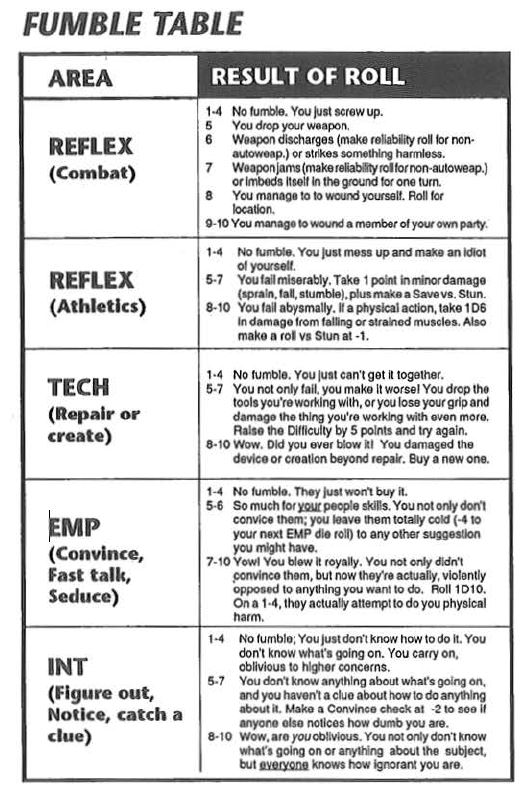 So you could have the PC trip and fall over or run into a wall ( heh), maybe stab themselves. Set fire to the device they were working on or have it attack them. Maybe electrocute passers-bye?
You could give them totally wrong info on an Awareness check or false info about an object that doesn't go accurate until you try to convince the Fixer it really -is- an EMG Railgun and not, you know, a metal pipe with taser attached.
You could have people go hostile ( obvious) or secretly hostile or have them quietly call the cops. Mocking laughter would be an option.
I like cars that spontaneously catch fire. Shouldn't have blown that Drive or Repair roll so badly earlier!
Cyberware that catches on fire is also good. Ooooh! Also crafted drugs on fire!
I may have a theme to my crit fails...