As you sprint down the NCART train, dodging various outstretched feet and trying not to bounce off assorted packs, weapons or mohawks, you glance out the side window, eye caught by the dirty copper glow of the setting sun.
Below and beside you, Night City. Watson District. You can see the Corp Center from here, the triple chrysanthemum blossom logo of Arasaka stamped large. Below all that, Watson laps at the Corp Center, close but never close enough.
Behind you, the rapid, heavy boot-strides of the three Steel Slaughter Slammers chasing you. You thought these guys were extinct! Eaten by Maelstrom or wiped out by NCPD for various and assorted violent mistakes. Guess not - apparently stupidity is a different kind of body armour.
You shoot a look over your shoulder as you clear through into the next compartment. Yep, all three still following, one snarling in passing at a commuter who didn't get their feet out of the way fast enough. Two men, one woman. Faceplates, thick armour jacks and an ugly assortment of weapons per booster. You're maybe 3 minutes from the next station.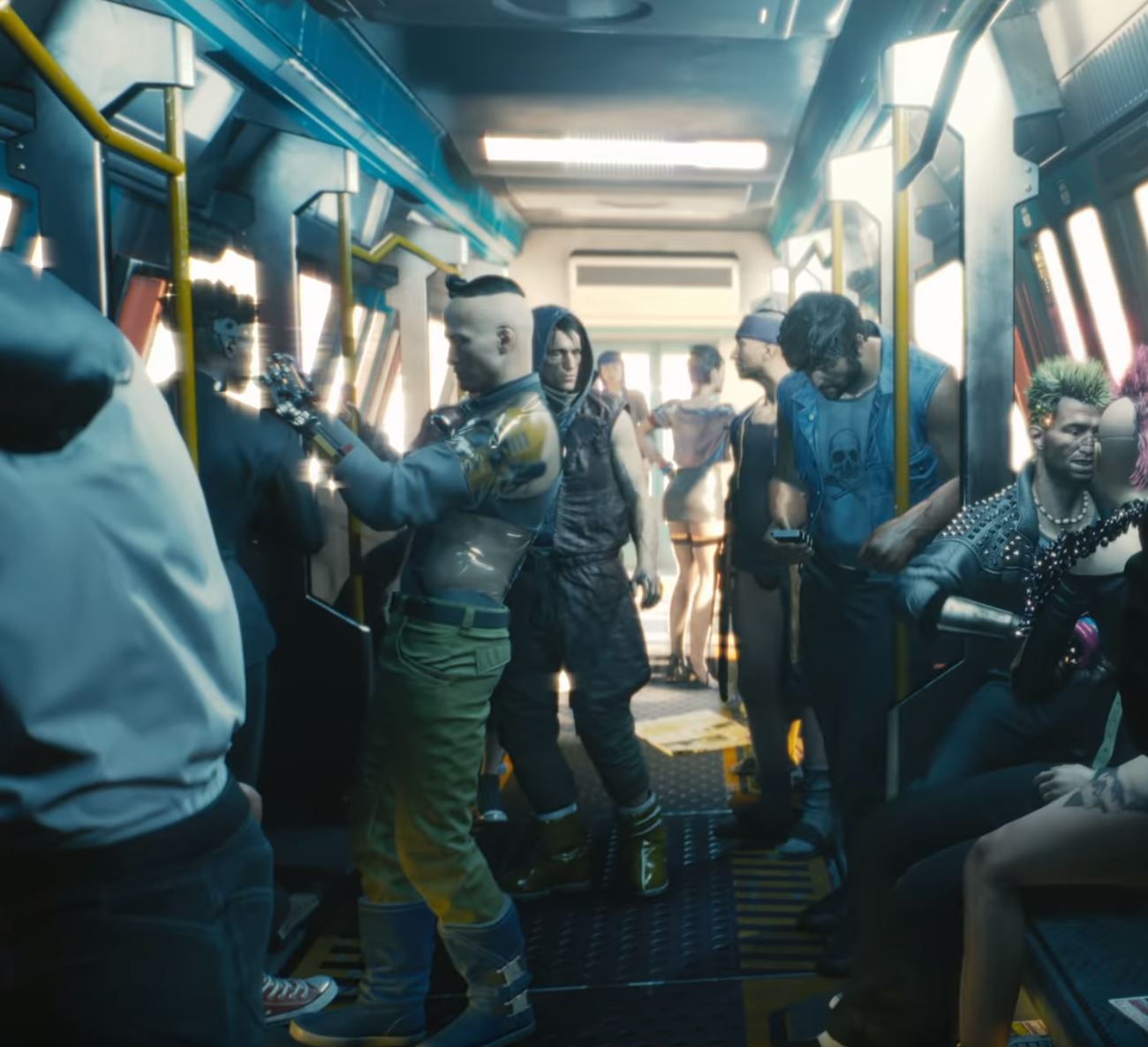 Boosters!
Hey - A Character sheet! Old Skool, too. V is a Netrunner/Techie/Solo. V prefers Stealth and Persuasion and is from a Corporate Background.
V has a variety of skills, albeit none at crazy levels, and is a smart, cool, attractive edgerunner-to-be with excellent reflexes. V has only moderate cyberware and only two notable pieces of gear at this point.
To see it full size, right click on the character sheet and view in new tab.
Other polls here:https://forums.cdprojektred.com/index.php?threads/collected-weekly-polls-thread.10984601/
Last edited: