Hello ! As I was replying to the news I was thinking that we could express our wishes about this upgrade. I propose this thread so people express their hype about this and share what kind of enhancement they would like to see in hope that CD Projekt take them in to consideration. I have already written this in the news post so I put it here as well so I have my wishes gathered here.
One Warning though ! I don't create this to talk about downgrade. It's behind us. I want this thread to be the most positive thing possible since this news is just huge. We are not in this topic to mourn things cut but to celebrate an awesome game being upgraded and the possibility to see some element back in if such things is among your wishes (like me). Have fun and share.
Damn I fanboy too hard right now. Here is my orginal post on this topic:
Thank you so much for this ! I would even dare say that to be a truly upgraded thing, to look really like next gen it is the perfect opportunity to bring back some visual stuff that had to be removed due to time constraint and optimisation process. It's the perfect time. Here are my graphicals and technical wishes for this upgrade:
- First camera distance options like in FFVII Remake. This feature is really cool and outside of fight this would be nice to let the player choose how close he wants the camera.
- improved blood splatter or dismemberment if possible. I think that can fall under the technical improvements
- Fixed physics for npcs clother at 60 fps
- Improvements on special effect like teleporting effect. Why not bringing back effect that were clearly to heavy for the current gen like this one?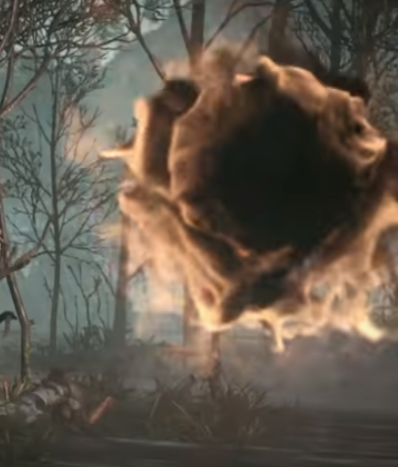 - More particules behaviors like Igni's reacting to the wind. Again with such an upgrade that could be the good moment to bring this back :
- As expanded and improved gameworks: Hairworks for Yennefer, Triss, Vesemir, etc. And almost as importantly improved Hairworks on cloaks and fur. Indeed I think it's time the famous Djange Frett himself get his real cloak back
- Improved water
-Enhanced explosion fire and smoke effect since the actual one will not hold with the new generation coming
- Make Skellige feel even colder ! Those clouds must have been too heavy for the current gen but now it should be possible ! Bring them back for an even colder feel in Skellige!
- Call this upgrade The Witcher Wild Hunt enhanced Edition so we can have an enhanced edition trilogy
Damn if half of these wishes are in the game I will be so glad. Thank you for your hard work. And thank you for not acting like Control devs although the work you face could completly justify you charging for it. You are marvelous.
Last edited: